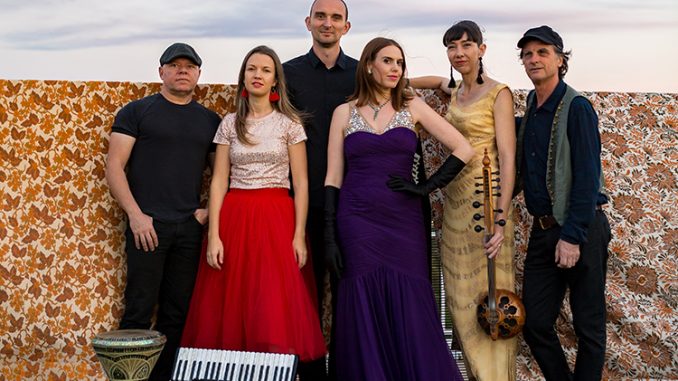 Brisbane's multi-award-winning folk sovereigns MZAZA release their new high energy European inspired single 'Stardust' on Friday May 22.
Already delighting theatre and dancefloor audiences alike, the grand energic multi-layered original composition 'Stardust' captures the elation found in fleeting moments of connection with the world around us, the intrepid empowerment of human resilience, and the perspective we can gain from contemplating our place in the universe.
Front-woman and vocalist Pauline Maudy explains, "The song is about how we have the ability to make our human turmoil fade away by remembering the much bigger context we are part of, that we are essentially all made of the same stuff and inextricably connected to everything around us. For me the song captures those moments when something so simple as the sun coming through a window reminds us that we belong, that beauty exists and for an instant… nothing else matters."
Taken from the band's forthcoming third studio album The Birth and Death of Stars, 'Stardust' is the first taste of the sextet's newest body of work recorded at Sierra Studios in Athens, tying in with the group's various European heritages, but also the themes of astronomy, philosophy and Greek mythology referenced throughout the album. Greek engineer Vangelis Lappas creatively and diligently worked with the musicians for a week to record the collection of songs on the back of the band's second European tour.