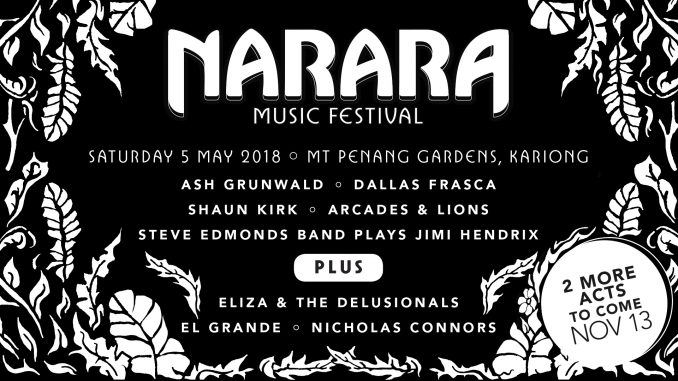 Narara Music Festival has announced that Eliza & The Delusionals, Nicholas Connors, and El Grande will be joining the festival lineup in 2018.
These artists will be joining the already announced lineup of Ash Grunwald, Dallas Frasca, Shaun Kirk, Arcades and Lions, Steve Edmonds Band and much more.
The festival will take place at Mt Penang Gardens & Event Park on May 5, 2018.
For more information, head to: https://www.facebook.com/NararaMusicFestival/