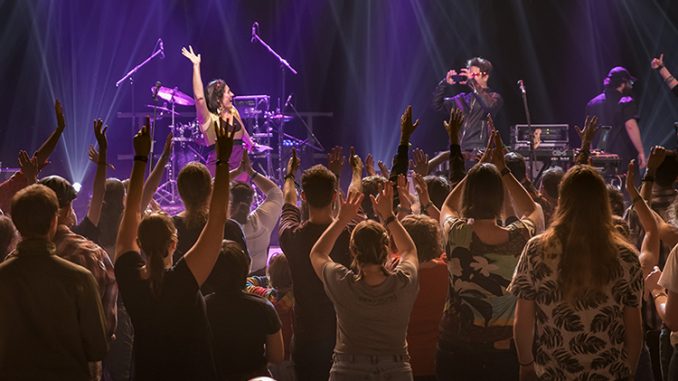 The National Folk Festival is welcoming their folk family back to Canberra to celebrate their 55th year and 30 years of the event being held on Ngunnawal Country
The Easter long weekend (14 – 18 April 2022) will see a veritable feast of musical experiences and folk culture on offer at Exhibition Park in Canberra with over 200 acts across 12 venues, plus food and market stalls, workshops, roving entertainment and an engaging program of craft, dance and art.
Marking the anniversary will be a series of one-time-only musical collaborations celebrating Australia's most renowned First Nations performers in Archie Roach, the Warumpi Band's Uncle Sammy Butcher and Neil Murray, and Yothu Yindi.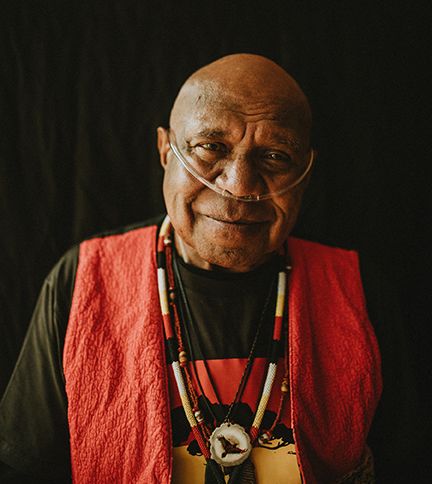 Officially opening the festival on Friday, April 15, Archie Roach will set the tone for the weekend with his final performance on Ngunnawal Country, where he will be joined in duet by 12-year-old Gubbi Gubbi Artist Layla Barnettand NFF artists Kate Ceberano, The Phoenix Collective String Quartet, Jack Carty, Katie Noonan, Parvyn, Tenzin Choegal, Emma Donovan, and the National Folk Festival Family Choir.
Closing the festival on Monday, April 18, is the Warumpi Band's Sammy Butcher and Neil Murray, who will perform alongside Sammy's 12-year-old grandson and granddaughter and be joined on stage by The Hauptmann Trio, Greg Sheehan, Lior & Domini, Omar Musa, Archer & National Folk Festival Choir.
Further accentuating the NFF's closing event, Yothu Yindi will celebrate the 30-year anniversary of their iconic song, Treaty, a song that changed the discourse in Australia and is still as powerful and thought-provoking 30 years later.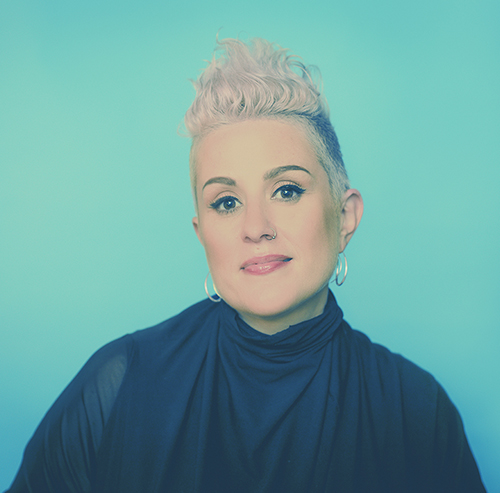 "I am thrilled and honoured to be the caretaker of this amazing festival in its 30th year on Ngunnawal Country." Said the National Folk Festival's Artistic Director, Katie Noonan.
"For five days we will gather in our nation's capital Canberra – a Ngunnawal word for 'meeting place' – and celebrate all things folk of our modern Australia. This a festival for absolutely everyone young and old, and there are plenty of ways you can be a part of our festival via our National Folk Family Choir and/or multiple workshops throughout the festival.
"I believe that deep down, everyone is an artist, and this festival is where you can come and be an artist with kindred spirits and find your home, find your family and find your folk. We can't wait to celebrate our incredibly rich, diverse and world class Australian artists with you!"
Also included in today's announcement is a series of special performances across the festival weekend celebrating some of the country's most iconic names in music.
SATURDAY APRIL 16, SONGS OF DON
Revel in the masterstroke of Australia's songwriting mastermind Don Walker, as Emma Donovan, Catherine Britt, Jo Davie, Katie Noonan, and The Hauptmann Trio perform some of Don's most renowned and treasured songs.
SUNDAY APRIL 17, SONGS OF JONI
A 90-minute celebration of the genius of Joni Mitchell, sung entirely by some of the amazing women performing at the NFF, including Queenie van de Zandt, Melody Pool, Parvyn, Angela Newcomb, Lucy Wise, Zulya, Jo Davie, Melanie Horsnell, Little Quirks, The Maes, Kim Yang, Sarah Humphreys, Katie Noonan.
MONDAY APRIL 18, SONGS OF JUDY
A special concert celebrating Judy Small's incredible songwriting legacy and her 2022 NFF Lifetime Achievement Award, with her songs performed by Ruth Hazleton, Jo Davie, Andrea Kirwin, Robyn Archer, Ruth O'Brien, Dale Dengate, Maggie Carty, Georgia Mooney, Kim Yang, and Katie Noonan.
"Other highlights include Kate Ceberano – who will be celebrating her Hawaiian folk heritage in her all lady band – Cigány Weaver, an outstanding gypsy-jazz ensemble from Brisbane/Meanjin, Josh Pyke, ABC kids favourite JustineClarke, Emma Donovan and the Putbacks, The Water Runners, Jeff Lang & Alison Ferrier, Charm of Finches, Lucy Wise with Stephen Taberner, The Maggie Carty Band, Uncle Sammy Butcher and Neil Murray, Martha Marlow, Melody Pool, The Spooky Mens Chorale, The Maes, Little Quirks, Mal Webb, Jack Carty, Lior & Domini, Zulya and the Children of the Underground, Parvyn, Bill Jackson, Sarah and Silas, Riley Lee, The Little Stevies, Montgomery Church, Omar Musa, Fred Smith, Ruth Hazleton, Folk Legend Greg Sheehan – who will be launching his extraordinary book 'The Rhythm Diaries', Bill Chambers, All Our Exes Live In Texas, our in-house Canberra born and bred family band The Hauptmann Trio and Ngunnawal artist Alinta Barlow – who will lead our festival family choir in 'My Island Home' inEnglish and in her language.
Sign up to be the first to get your tickets via www.folkfestival.org.au.