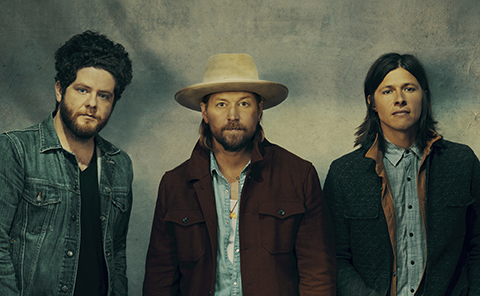 Grammy Award nominees NeedToBreathe have officially announced the release of their forthcoming album Out of Body, due to hit shelves on August 28.
The trio have also given audiences the first taste of the new record, withstadium-sized anthem 'Hang On'.
Following on from the bands critically acclaimed album Hard Love which was the band's first ARIA Charting album and hit No. 2 on the US Billboard 200, Out of Body marks the band's first album in four years, and a return to their musical roots.
After spending a week at a beach house in Charleston to gather thoughts and ideas, the trio headed to Nashville, to record alongside producers Cason Cooley and Jeremy Lutito.
"This recording process was about sharing an experience, and you really have to be vulnerable to do that," ConfessesBear "It's really hard to be innocent if you don't feel safe, or trust the people around you. The last record was a bit of a departure, sonically. "We're really excited about this record. I think it has a lot to offer the world right now."
NEEDTOBREATHE have leaned heavily on their past, with Out of Body playing with the themes of childhood innocence, self-growth, reflection and the freedom of youth.
Out of Body is released on August 28.