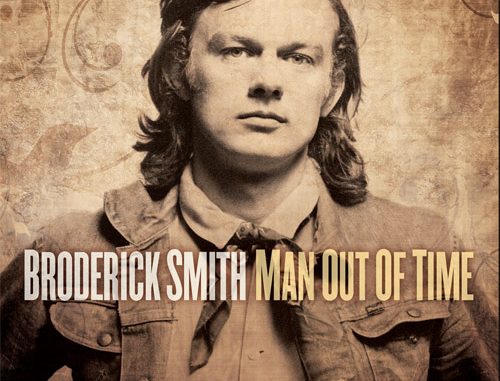 Broderick Smith has announced the release of his eleventh solo album Man Out Of Time to coincide with his autobiography of the same name. The first track from the album, 'Singer In Chains', is available now. The album will be released through Bloodlines on October 5.
Man Out Of Time is Smith's first new solo album in 10 years but according to Smith it has been in the can "for two or three years".
"I'm always writing and doing other things; little shows by myself, the odd festival," says Smith."All I want to do is make the best records that I can".
Smith has been making music for almost fifty years, and has been involved in the songwriting of over 200 songs. Beginning his career in Carson, he joined The Dingoes when they formed in 1973, the pioneering group that combined rhythm & blues with bush music to develop a unique Australian country rock sound. Following The Dingoes, Brod fronted various bands under his name. In 2009 Brod was inducted into the ARIA Hall Of Fame for his incredible work with The Dingoes, and he now runs workshops on songwriting, harmonica and singing, and continues to write and tour. Brod's autobiography also titled Man Out Of Time, which will be released in October by Starman Books, details his incredible musical adventure.
Broderick Smith – Man Out Of Time tracklist:
1. Singer In Chains
2. Prayer Flags
3. She Is Still Beautiful
4. Where The Minstrel Passes
5. The Desert Blooms Again
6. Angus McMillan
7. Island Of Peace
8. The Birds Fell From The Sky
9. Living Above The Law
10. Man Out Of Time