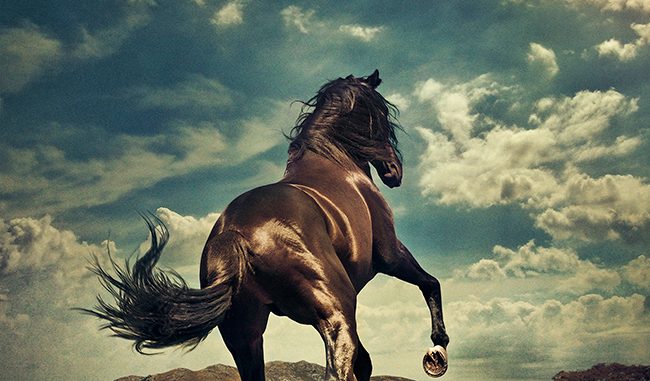 It's official – Bruce Springsteen's first new studio album in five years, Western Stars, is set to come out June 14. Drawing inspiration in part from the Southern California pop records of the late '60s and early '70s, the album takes Bruce's music to a new place. Western Stars is available for pre-order.
"This record is a return to my solo recordings featuring character driven songs and sweeping, cinematic orchestral arrangements," says Bruce. "It's a jewel box of a record."
The 13 tracks of Western Stars encompass a range of American themes, of highways and desert spaces, of isolation and community and the permanence of home and hope.
Western Stars Tracklisting
1. Hitch Hikin'
2. The Wayfarer
3. Tucson Train
4. Western Stars
5. Sleepy Joe's Café
6. Drive Fast (The Stuntman)
7. Chasin' Wild Horses
8. Sundown
9. Somewhere North of Nashville
10. Stones
11. There Goes My Miracle
12. Hello Sunshine
13. Moonlight Motel
The new Neil Young album Tuscaloosa (Live) will arrive on June 7, 2019 and will be available on all formats- digitally, CD and vinyl, day and date. There is an Instant Grat track called 'Don't Be Denied (Live)'.
The previously unreleased, 11-track recording features Neil Young with The Stray Gators recorded absolutely live at the University of Alabama, Tuscaloosa on February 5th 1973.
In-between tours with Crazy Horse or solo, Young would switch up his sound to suit the material he would focus on when touring with The Stray Gators between 1971 through 1973. Comprised of Tim Drummond (bass), Kenny Buttrey (drums), Jack Nitzsche (piano) and Ben Keith (steel guitar) this lineup, most notably, would go onto record Harvest and Times Fades Away. Tuscaloosa features live versions of songs from Young's self-titled 1969 debut ("Here We Are In The Years") plus classic songs from his two most commercially successful album of his early career, After The Goldrush (1970) and Harvest (1972).
The album also contains a stunning version of the title track from the live album Time Fades Away that would not surface until later in 1973, as well as songs from the seminal classic Tonight's The Night that would eventually be released in 1975.
Tuscaloosa (Live) was produced by Neil Young, Elliot Mazer and mixed by John Hanlon and Mastered by Chris Bellman at Bernie Grundman from the original analogue tapes. The resultant audio sounds as immediate and present as it did the moment it was performed as you hear it. The sonic quality of these tracks is nothing short of astonishing making this document an essential part of any Neil Young collection. Photographs by Joel Bernstein complete the packaging.