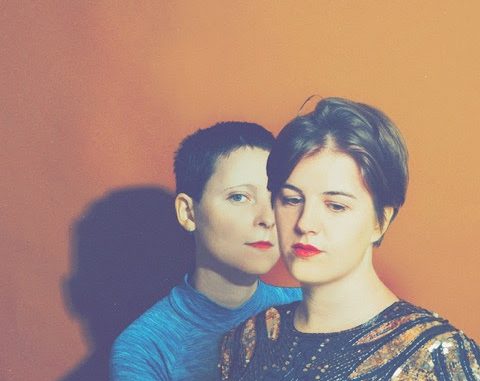 Melbourne's Oh Pep! have today premiered their new video for 'Wanting'. The single comes from the band's incredible debut album Stadium Cake out now through Barely Dressed Records / Remote Control.
'Wanting' (much like the rest of the album) is an indie pop masterpiece with the DNA of a folk song. It is accompanied by a video encapsulating their current 'on the road' lifestyle. In Pepita's words "We've spent the majority of the past 3 years on the road playing music, growing and learning all the way. This video was filmed in Liv's car around the streets of Fairfield, where 'Wanting' was also written. The video represents our constantly changing and moving lifestyle."
Oh Pep! have been touring all year. In September they had a stand out week at Bigsound in Brisbane, and played to a sold out Howler in Melbourne before heading back overseas. Having just finished a 20-date run with The Mountain Goats across the mid-west of America (collecting countless fans along the way), they are about to head in to a run of headline shows across Europe – due to sell out their shows in London, Berlin and Dublin.
In the last 12 months, Oh Pep! performed at CMJ, SXSW Nashville's Americana Music Festival, Primavera, The Great Escape, and for Seattle's KEXP and NPR's Tiny Desk. They have toured extensively in Europe and America with The Mountain Goats, Basia Bulat, Lord Huron, Nathaniel Rateliff and the Nightsweats, and Lake Street Dive. Oh Pep! will continue when back home in Australia next month – upcoming shows below.
Oh Pep! Tour dates
Tuesday 27 – 29 December 2016 – Woodford Folk Festival, QLD
Friday 30 December 2016 – NYE on the Hill, VIC
Saturday 11 March 2017 – Twilight at Taronga, Sydney NSW
Oh Pep! debut album

 

Stadium Cake is out now via
Barely Dressed / Remote Control.