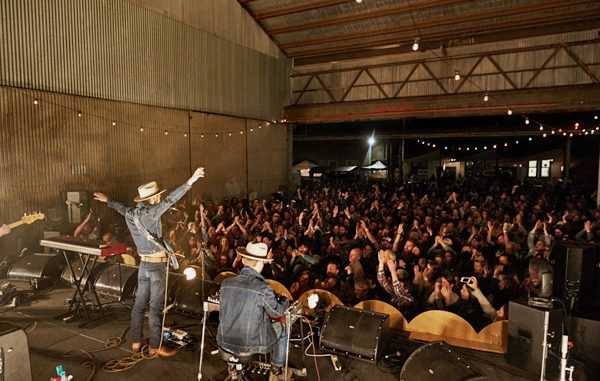 For anyone looking for Americana and alt-country music, look no further. Some of the world's finest in alt-country and Americana plus all your favourite local and emerging artists are set to blaze a trail straight for Seaworks, Williamstown (Melbourne), this October. 
The first taste of the Out On The Weekend 2019 line-up is here. Welcoming THE FELICE BROTHERS, JIM LAUDERDALE and band, POKEY LA FARGE (solo), DON WALKER & THE SUAVE FUCKS, THE JONNY FRITZ & JOSH HEDLEY SHOW, SIERRA FERRELL, TAMI NEILSON, THE EASY LEAVES, BRIAN CADD, MOLLY TUTTLE and DEE WHITE, with loads more to be announced.
Gear up for a great day filled with first-rate food, fine alcohol, record shops, two-step dancing, a barber and beauty saloon, vintage clothing stores, spontaneous good times and more. 
FIRST RELEASE TICKETS $119
CRIPPLE CREEK FERRY PACKAGE $199
YOUTH 12-18 $50
KIDS U12 FREE