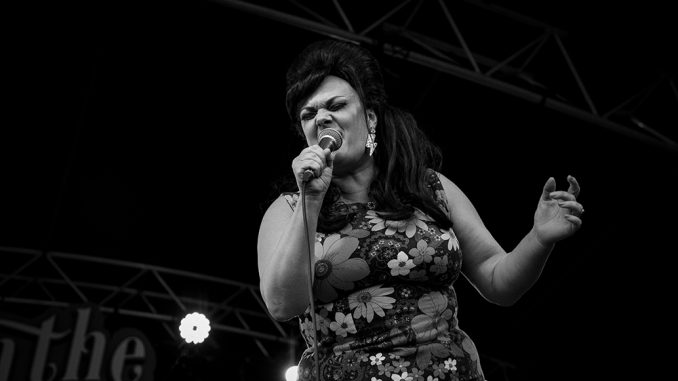 By Brian Wise. All photos by Stephen Boxshall.
OUT ON THE WEEKEND – SEAWORKS, WILLIAMSTOWN – SATURDAY OCTOBER 12, 2019
If you want to know what the ideal size for a music festival is then look no further. Now in its sixth year Out on The Weekend has established itself as one of the most enjoyable 'boutique' festivals on the calendar.
With four stages, a couple of dozen international and local acts (with nearly half being female), some strategically placed bars, a half dozen tasty food stalls and a stunning setting, this Americana offering is really all about creating a vibe – which is extremely laid back. You certainly hope the promoter covers costs – and if that can be done with the current audience numbers (which appeared larger than last year) then so much the better.
This year's line-up is probably the strongest to date but the only acts to have enjoyed any commercial success in Australia were Don Walker (with Cold Chisel) and Brian Cadd (back in the '70s). Add to that some intriguing tributes to classic albums and there is just enough of a nod to the past while looking firmly ahead to the future. While you might suspect that something is definitely happening when it comes to the Americana genre – especially given some of the quality acts on offer – most acts on the bill are hardly household names (either here or in the USA). In many cases, this makes for a great journey of discovery.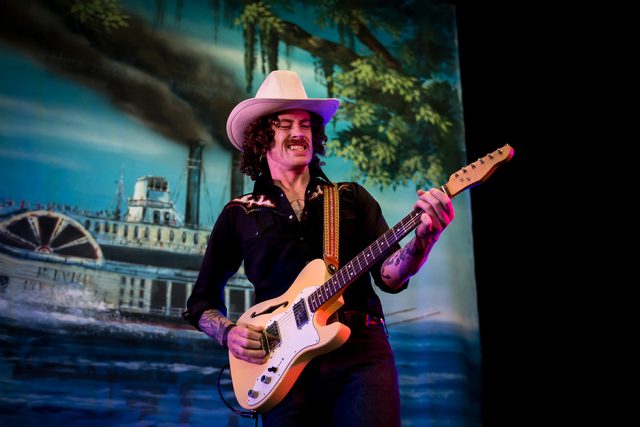 We arrived in time to catch an impressive set from the The Easy Leaves on the main indoor stage. Speaking of discoveries! I made a note to check this band out some more. Then Nashville-based Ruby Boots added to the energy and showed that her time in Music City had not been wasted.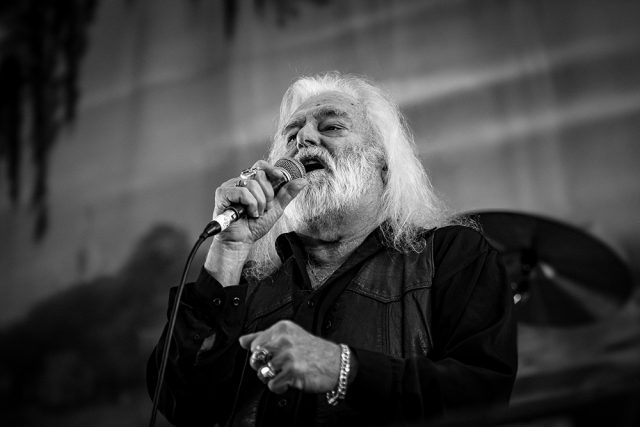 Veteran singer/songwriter Brian Cadd, who was supposed to appear at the ill-fated Woodstock 50th, drew a substantial crowd. While some of his ballads from the past might have been dated other songs proved that Cadd had been playing 'Americana' long before the term had even been coined. ('Arkansas Grass,' 'Silver City Birthday Celebration Day'?).
Then it was into the intimate and crowded Pirates Tavern for what for me was to become the highlight of the day. The Lost Ragas, fronted by Matt Walker and with Shane Reilly on pedal steel, performed The Gilded Palace of Sin, the album that Gram Parsons recorded with the Flying Burrito Brothers just a few months after the landmark Sweetheart of The Rodeo, and which is arguably as good if not as ground-breaking.
There is something about Matt Walker's voice that helped him nail the sound on this tribute. Perhaps it is that slightly fragile quality, reminiscent of Parsons, matched to a pedal steel. Whatever, this was one of the best tributes of any kind I have heard anywhere. Brian Cadd came on for several songs, including the brilliant 'Wheels.' (Best motorcycle song ever?). I had wanted to catch the start of Jim Lauderdale's set but could not draw myself away from the Lost Ragas. (I fervently hope someone recorded it). The tribute finished with promoter Brian Taranto reciting 'Hippie Boy,' which may or may not have been a good idea but didn't really matter because everyone enjoyed its offbeat tilt.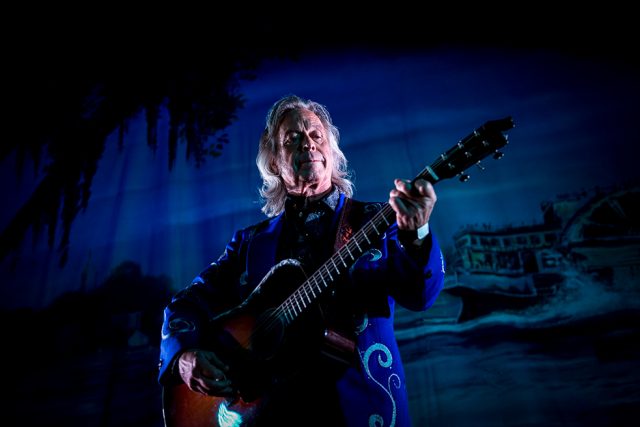 I did get to Lauderdale, after watching a few songs from Dee White and his guitarist Benjo in the Shed 8 stage. White appears to be an old country singer trapped in a young man's body. His debut album Southern Gentleman produced by Dan Auerbach is a sign of what is happening in Nashville. I am claiming that musicians like White and Joshua Hedley (who appeared with Jonny Fritz in Shed 8) are at the forefront of a traditional country revival, but I am not sure they agree. A few enthusiastic friends claimed White's set as their highlight.
Having seen Jim Lauderdale many times in Nashville I knew exactly what to expect: professionalism to the hilt, fine songs and a marvellous voice. And a superlative suit! While other musicians have had hits with his songs or co-writes, Lauderdale seems to remain under-appreciated but does not appear to be unhappy about it. The audience loved him and, while it is difficult to understand why this is his first trip this far south, I am sure he will return soon.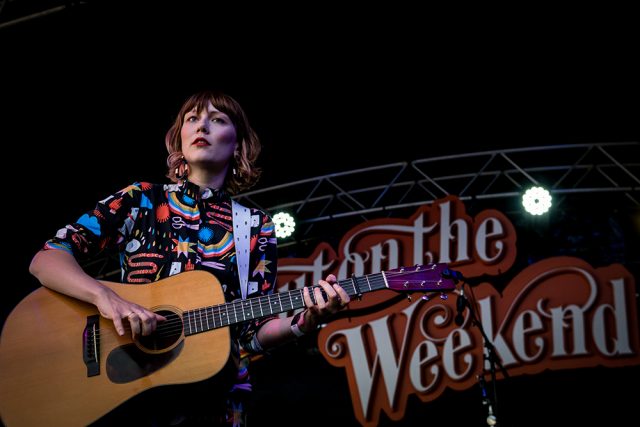 Molly Tuttle is a major talent waiting to happen. Not only an excellent songwriter, but an award-winning guitarist. However, the mention of awards does not quite prepare you for just how good Tuttle is. Stunning would be a good description. She also recorded Hank Williams' 'Weary Blues' with White and performed it with him on stage.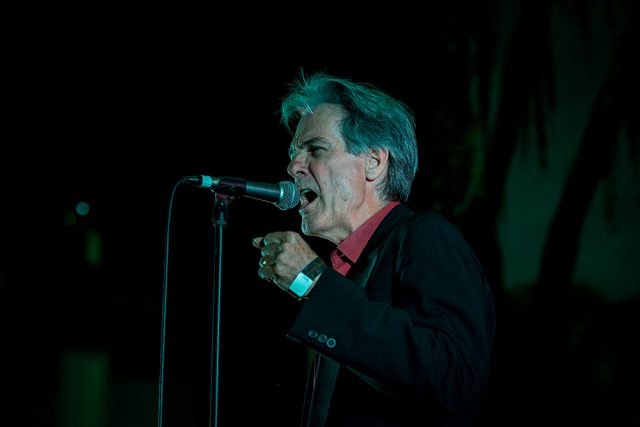 Don Walker might be preparing himself for another tour with Cold Chisel but if you really want to get a sense of the man's talents then all you have to do is hear his own show with his band The Suave Fucks. I reckon he was more animated this time than a few years back, maybe because he feels part of the community now. The reception he received from the audience confirmed that. Could there possibly be a better closing song foe his set than 'Harry Was A Bad Bugger'?
The tribute to Dusty in Memphis on the Outside Stage offered its own treats with a superb backing band and some great performances from the likes of Tami Neilson. By this time, the sun was sinking, and the wind was starting to whip in off the bay to cool down the site considerably. (I wished I had not left my jumper in the car. Note: bring it next year). Later, on the same stage, the New Zealand-based Neilson gave a power-packed performance.
When the headline act, The Felice Brothers, took the stage it was obvious that things had stepped up a notch. The group's brand-new line up consists of James Felice on accordion and keyboard, brother Ian Felice on guitar, keyboard and vocals, along with new members Jesske Humme on bass and Will Lawrence on drums. The new album Undress is loaded with meaning and while some of the songs were featured here, they still threw in selections such as 'Whiskey In My Whiskey' that got the crowd roaring. Watching them bring their incredible energy to the main stage it is hard to know why they are not massive!
After a few minutes of the elegantly attired and witty Josh Hedley and Jonny Fritz in Shed 8 I was crammed back into the Pirate's Tavern with an enthusiastic audience The Lost Ragas performed songs from their superb new album This Is Not A Dream. Luckily, they were running a trifle behind schedule, so we caught most of their excellent set. Without putting on too much pressure on them it seems that this band is definitely about to make a huge breakthrough with their 'psychedelic cosmic country and blues.' (I think that covers it all). Like the album, the gig conjures up a mesmerising sound and had everyone transfixed. Maybe the second-best gig of the day!
It was also here that I discovered that the bar also sold South Melbourne dims sims – a serious treat that means nothing to anyone outside of Melbourne but, believe me, was a major unexpected – and cheap – bonus! And while, I had little time to dine I did later sample a delicious Fried Chicken Sandwich ($15) and overheard some suggesting that there should be more vegetarian options. (Not something that preyed on my mind, just passing it along).
The evening concluded with the tribute to Bob Dylan's Nashville Skyline, which I have to say – in all fairness to Bob – contained a few interpretations that gave new meaning to some of the songs. As soon as the stage band kicked in you knew that this also would take things to another level – Dan Kelly on guitar, drummer Peter Luscombe, Clio Renner on keys and Bill McDonald on bass. A sensational outfit which added a lot to many of the songs. It was not quite as tight as the Gilded Palace of Sin effort but it was a much larger stage with a much bigger cast.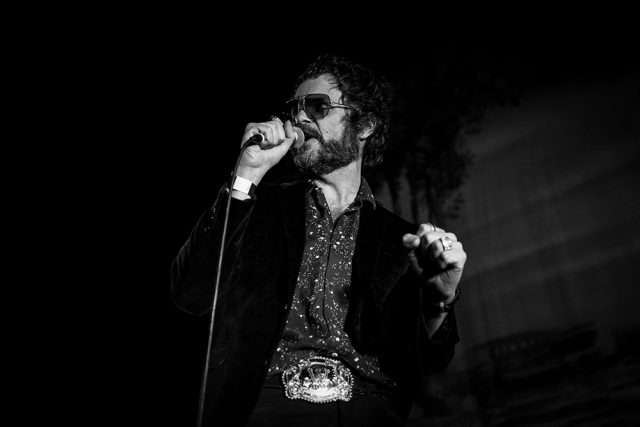 Josh Hedley's sparse 'Girl From The Both Country' worked well to a reverential audience, Henry Wagons' 'To Be Alone With You' was enthusiastic, Matt Walker's One More Night' was very good as was Jim Lauderdale's 'Lay Lady Lay.' But it was Ian Felice who, I think, stole the show with a beautiful reading of 'I Threw It All Away.' (One of Bob's truly great songs). Jim Lauderdale returned to finish it all off with 'Tonight I'll Be Staying Here With You.' But unfortunately we weren't able to stay.
It was time to go after a great day. Some punters were able to extend the musical experience on the ferry back across the bay following what might just have been the best Out On The Weekend so far. Long may it live.