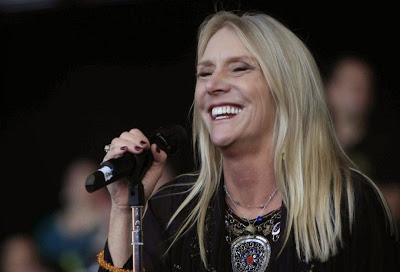 Pegi Young, the singer-songwriter who was married to Neil Young for 36 years, died on Tuesday January 1, aged 66, after a long battle with cancer.
An official statement said: "With great sadness, we confirm that on January 1st, after a year long battle with cancer, Pegi Young – mother, grandmother, sister, auntie, musician, activist and co-founder of the Bridge School – passed away surrounded by her friends and family in her native California. We request that the families' privacy be respected at this time."
Young had recorded four albums since 2007 with her self-titled debut album featuring keyboardist Spooner Oldham, guitarist Anthony Crawford and members of Crazy Horse, bassist Rick Rosas and pedal steel guitarist Ben Keith.
She went on to record three more albums, toured (with her band The Survivors) and also appeared at the Bridge School Concert which she co-founded with Neil Young in 1986. The annual benefit concert was instigated to help children such as the couples' own son who have severe speech and physical impairments. Young served as president of the Bridge School's board of directors and was Executive Director for seven years.
Young was a regular backup singer on her husband's tours and sang and played acoustic guitar on some of his albums. She also took photos for the Silver & Gold album and for Crosby, Stills, Nash & Young's 1999 comeback album Looking Forward.
In 2014, Neil Young announced that he was divorcing Pegi, whose final album, RAW, was released in 2017 and addressed the end of what has been referred to as 'the acrimonious end of her 36-year marriage.'