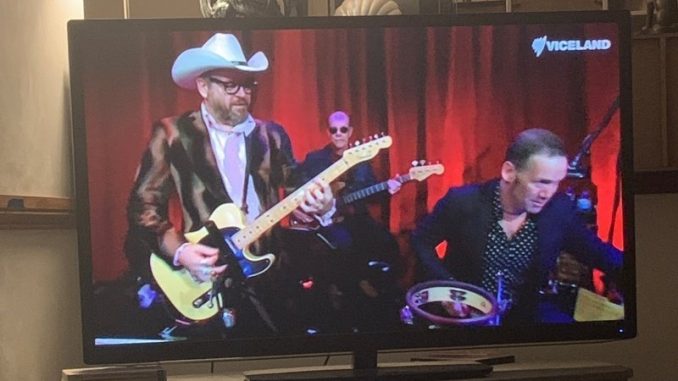 SBS has confirmed that RocKwiz will not be returning in 2019, officially putting an end to the show's television incarnation after more than a decade.
Presented by Julia Zemiro and Brian Nankervis, and premiering just prior to the ABC music quiz series Spicks & Specks, the show became one of the network's most popular and created a devoted audience.
Featuring audience participation as well as closing duets between celebrity guests, RocKwiz was filmed at St Kilda's Esplanade Hotel until June of 2016.
SBS Channel manager Ben Nguyen confirmed the news: "The decision we've made is that it is time to call an end to RocKwiz after a long success on SBS. Julia (Zemiro) became a big talent through SBS but it is a natural decision as channels evolve and moving into new spaces over time."
Zemiro shared her disappointment in the news on Twitter:
"Yes it's True. RocKwiz is officially no longer @SBS. While disappointing I must celebrate their vision a decade ago to give us a chance in the first place. We were the little ship that could. And did."
An official statement from RocKwiz stated: "Thanks for all your heartfelt comments about us not making new episodes for SBS. We truly appreciate the depth of your feelings and generous support over the years. We are just as disappointed as you. As you can see we will continue to perform RocKwiz LIVE!"
However, fans can sign a petition to keep the show on air.
Sign The Petition here: RocKWiz Petition
RocKwiz fan Kevin McDonald started the petition at change.org and noted:
"Rockwiz is being cancelled and it's one of the few still decent things to watch on TV that isn't a 'reality' show, And we want it to stay, so I'm starting this petition to keep it on the airwaves, because not only is it homegrown it tours the country and beings money back into the economy."
So far, 16,500 fans have signed with the aim of reaching 25,000.