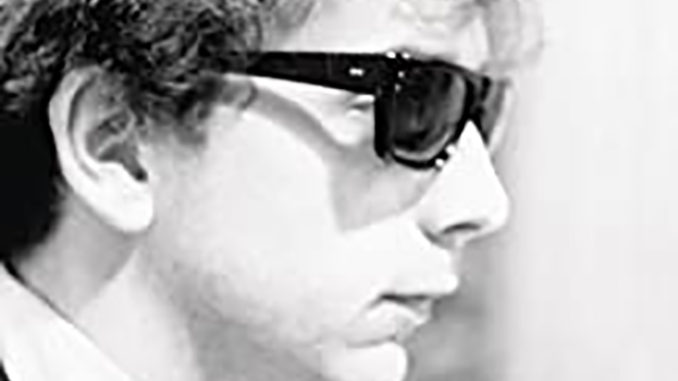 US music producer and convicted murderer Phil Spector has died at the age of 81, while still in prison.
Spector, who produced 20 Top 40 hits between 1961 and 1965, was renowned for his famous "wall of sound" production style and worked with the Beatles, the Righteous Brothers, Ike and Tina Turner and many others.
Spector's death was confirmed by the California Department of Corrections and Rehabilitation, which issued the following statemen: "California Health Care Facility inmate Phillip Spector was pronounced deceased of natural causes at 6:35 p.m. on Saturday, January 16, 2021, at an outside hospital. His official cause of death will be determined by the medical examiner in the San Joaquin County Sheriff's Office."
Spector had mostly retired from the music scene during the 1980s and 1990s. In 2009 he was convicted of the 2003 murder of Hollywood actress Lana Clarkson, who was found dead at his house in Alhambra, California. Spector was convicted of second degree murder and given a sentence of 19 years to life.
Spector, who was born in New York in 1939, began his music career in his teens as a member of the Teddy Bears, who had a hit single in 1958 with 'To Know Him Is To Love him.'
Spector founded his own record label, Philles, in 1961 and produced hit-making girl groups such as the Crystals and the Ronettes, including on 1963 hits "Be My Baby" and "Baby I Love You". His work on The Righteous Brothers' hits 'You've Lost That Lovin' Feelin"and "Unchained Melody,' as well as Ike & Tina Turner's 'River Deep Mountain High', exemplified his Wall of Sound technique.
Spector also collaborated with The Beatles on their final album, Let It Be – recently re-released in so-called naked form without his production – and on John Lennon's solo album Imagine.
However, Spector also became renowned for his increasingly erratic behaviour which often involved brandishing handguns and threatening musicians with whom he was working. Ronettes lead singer Veronica 'Ronnie' Bennett Spector, Spector's second wife (they divorced him in 1974), wrote about his abuse and threats. In response to Sector's death she tweeted: "Falling in love was like a fairytale. The magical music we made was inspired by our love. He was a brilliant producer, but a lousy husband. The music is forever 1939-2021."
Steve Van Zandt posted: "RIP Phil Spector. A genius irredeemably conflicted, he was the ultimate example of the Art always being better than the Artist, having made some of the greatest records in history based on the salvation of love while remaining incapable of giving or receiving love his whole life."
Blondie's Chris Stein posted: "When we went to Phil Spector's house in the 70s he came to the door holding a bottle of diet Manischewitz wine in one hand and a presumably loaded 45 automatic in the other. Long story. I thought he was nuts."