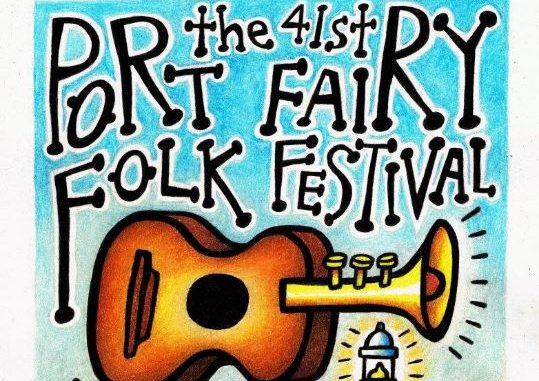 The much loved annual Port Fairy Folk Festival promised a melting pot of diverse musical talent for its 41st edition, and if the second lineup announcement is anything to go by, they've delivered just that.
Subscriber tickets sold out in a super quick twenty-one hours, early-bird tickets were snapped up within two weeks and with plenty more acts still to be announced, Port Fairy is at it again!
Running from 10 – 13 March 2017, the beautiful south west coastal village of Port Fairy will play host to an array of local musical masters, including the new announcement of Paul Kelly & Charlie Owen, The Warsaw Village Band, Cookin' on 3 Burners with Tex Perkins & Stella Angelico, and a very special event: Van Morrison's 'Masterpieces', presented by Vince Jones & The Astral Orchestra, which pays homage to two of Van's most acclaimed albums Astral Weeks and Moondance.
Having already unveiled the likes of Deborah Conway & Willy Zygier, Gawurra, Natty Man & Gara, The Pinks play the Blues, Sarah Carroll & the Left Wing, Tash Sultana, singing sister sensations Vika & Linda and festival favourites The Waifs, other national names to now be added to the line-up are Bennett, Bowtell & Urquhart, Mick Thomas & The Roving Commission, Neil Murray, Suzannah Espie, Kerri Simpson, Barb Waters & Alison Ferrier, Melody Pool, Jemma & The Clifton Hillbillies, Fem Belling, Yirrmal, Low Down Riders and Miss Amber & Stukulele.
Further to our pool of Australian performers, some impressive international acts have been added to the line up, including the UK's Roo Panes, Ireland's The Young Folk, Canada's Les Poules a Colin and the Netherlands' Bazzookas all making their Australian debut. Other international guests include Arctic ensemble The Jerry Cans (CAN) who have taken Australia by storm since the success of their performance at WOMADelaide last year, the much loved Seamus Begley Trio (IRE) and Phil Wiggins (USA) playing sets with Australia's own Dom Turner. Also just announced are Martha Tilston (UK), Buckman Coe (CAN), and The Chipolatas (UK). They join previously announced international acts including Patty Griffin (USA), Mundy(Ireland), Manu Dalago (Austria) and many more. Check out the full line up online at www.portfairyfolkfestival.com/artists/ 
With the first two ticket releases – as expected – selling out extremely quickly, punters are encouraged to snap up their festival pass as soon as possible to guarantee a long weekend of arts, music and colourful culture like nothing before.
Book now at www.portfairyfolkfestival.com/tickets/