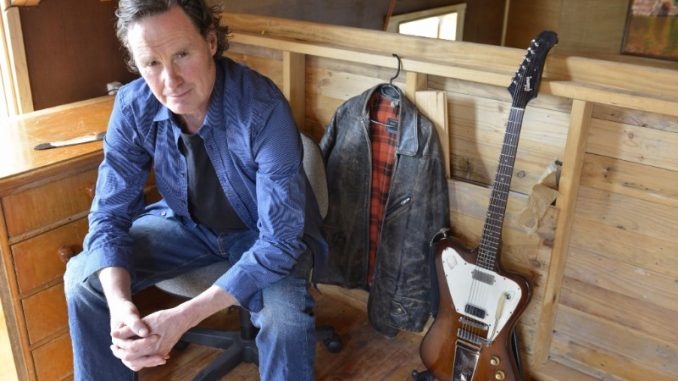 Gearing up for its 41st edition this 10-13 March, Port Fairy Folk Festival pays tribute to Australian musician, singer-songwriter-guitarist and writer Neil Murray who will receive the 2017 Port Fairy Folk Festival Maton Artist of the Year Award.
Neil's work as a songwriter and musician, from the early days as a founding member of the Warumpi Band, to Neil Murray and The Rain Makers and throughout a stellar solo career, has captivated audiences from everywhere. His extraordinary body of work includes songs My Island Home, first recorded with the Warumpi Band and then by Christine Anu, Good Light In Broome, Clevermanand Where My People Go amongst a long list of songs that have captured the imagination of the country.
Not only has Neil won the hearts of audiences for more than 30 years, he is also highly regarded by his peers and the industry as an artist who has made a significant contribution to music and culture. His life's work has been a voice for reconciliation between white and indigenous Australians.
From festivals, pubs and inner city venues, to indigenous communities, from inside jails and at house concerts and around campfires, Neil performs wherever an audience can gather. His body of recorded work is extensive, including 10 original CDs and 2 compilations, books Sing For Me Countryman, One Man Tribe (poetry), Native Born (song lyrics), stage play King for this Place and 2 children's books: My Island Home and Blackfella Whitefella.
Port Fairy Folk Festival Program Director Caroline Moore says "We salute Neil Murray and thank him for his extraordinary contributions to our cultural world!"