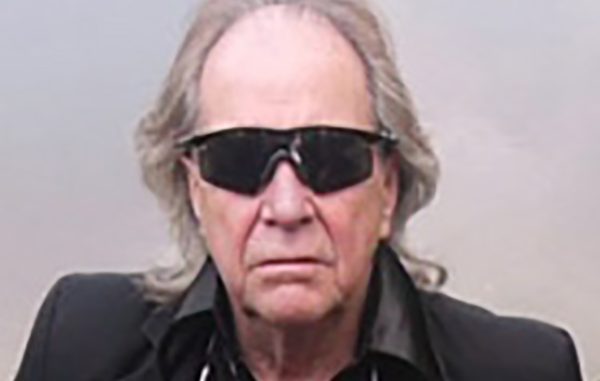 Phil May, frontman of the Pretty Things, peers of the Rolling Stones and The Who and said to be the first rock group to release a concept album, died in hospital on Friday May 15 in King's Lynn, Norfolk, aged 75.
May died from complications following hip surgery after a cycling accident. It is claimed that the complications were not related to Covid-19.
A recent line-up of Pretty Things toured Australia in 2018.
In 2014, May was diagnosed with chronic obstructive pulmonary disease and emphysema and took a break from touring following the diagnosis. The Pretty Things played a 'Final Bow' gig in December of 2018, at which they were joined on stage by Van Morrison, David Gilmour and others.
May is survived by his son Paris, daughter Sorrel and his partner Colin Graham.
May formed the Pretty Things in 1963 with guitarist Dick Taylor, who had recently left the nascent Rolling Stones. The band's lineup coalesced with John Stax, Brian Pendleton and Viv Andrews, with May as frontman.
"Very sad news, he was a very talented guy and he will be sorely missed. I'm shocked," tweeted Kinks guitarist Dave Davies.
The Pretty Things' 1968 album S.F Sorrow, based on a short story by May is credited as one of the first real rock operas and concept albums. The band were cited as an influence by a wide range of artists from David Bowie to Jimi Hendrix to Kasabian.
Originally from Dartford, Kent, May formed the band in 1963 with guitarist Dick Taylor, a former bass player with an early line-up of The Rolling Stones. As his music developed in a more progressive psych-rock direction in the late 60s, singer and lyricist May became a leading countercultural figure. The group became major players in the London blues-rock scene but their music developed to include elements of pop and psychedelia.
The Pretty Things' first single was 'Roslayn', released in May 1964, which reached No.41 on the UK singles chart. Their next single, 'Don't Bring Me Down', broke into the Top 10 in October 1964 and was followed by other Top 50 singles, including 'Cry To Men 1965 and and 'Midnight To Six Man' in 1966. The group released a dozen studio albums between 1965 and 2015.