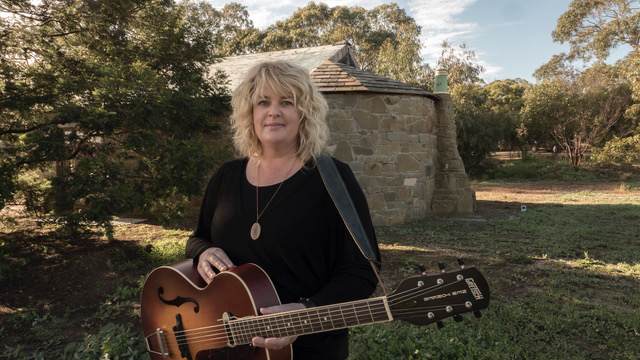 Applications for this year's Queenscliff Music Festival Emerging Artist Grants are open this Friday 1 June.
Aimed at enhancing the musical career of up-and-coming artists from the Barwon Southwest region, the festival is encouraging participates anywhere along the coast from Queenscliff to Warrnambool to Geelong and Colac to apply.
This is the 8th year of funding from QMF and grants awarded can be up to $10,000. Individuals or groups can submit various types of projects (as per the festival guidelines). Applicants have until Saturday 30 June to get their proposals in online.
APPLY FOR AN EMERGING ARTIST GRANT HERE
Artists Andrea Robertson & The Refuge (pictured above) were Recipients of grants in 2017. They received funding toward recording of new albums which are due to be released later this year.
QMF has contributed over $70,000 through the Emerging Artist Grant to artists from the Geelong, Barwon Southwest & Bellarine Peninsula regions. Grants have enabled emerging artists to record, manufacture and promote new albums, tour the country, develop new skills through training and mentoring and purchase new equipment to assist with career develop.
Past recipients of the grant includes, The Murlocs, Yirrmal, Aine Tyrrell, Hollie Joyce, Sweethearts and Rough River. 
The Queenscliff Music Festival 2018 will be held from 23-25 November. 
Info: www.qmf.net.au
Facebook: www.facebook.com/queenscliffmusfest
Twitter: twitter.com/QueenscliffFest
YouTube: www.youtube.com/user/QueenscliffMusicFest