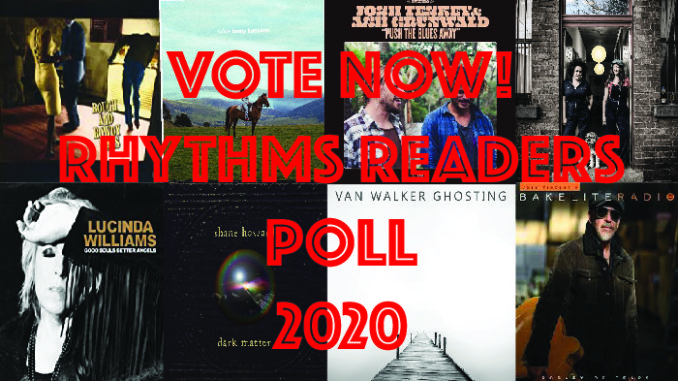 We want you to exercise your democratic rights by voting in the Rhythms Readers Poll for 2020. This is the one poll of the year that counts and your chance to have your voice heard!
Simply go here and cast your vote: READERS POLL 2020
Of course, we have some incentives for subscribers to vote. We have two copies, courtesy of Melbourne Books, of Craig Horne's book I'll Be Gone: Mike Rudd, Spectrum and How One Song Captured a Generation. Plus we have 5 copies each of Bakelite Radio's Rosary of Tears and Vika & Linda's Sunday: The Gospel According To Iso for current subscribers to win.
We have provided a shortlist of albums but you can add your own choices if they do not appear in our lists.
Poll closes on Monday December 14, 2020
Results will appear in the January/February print and digital editions.
Prize-winners will be notified on December 15, 2020
Please note: There will be no recounts made after results are declared.