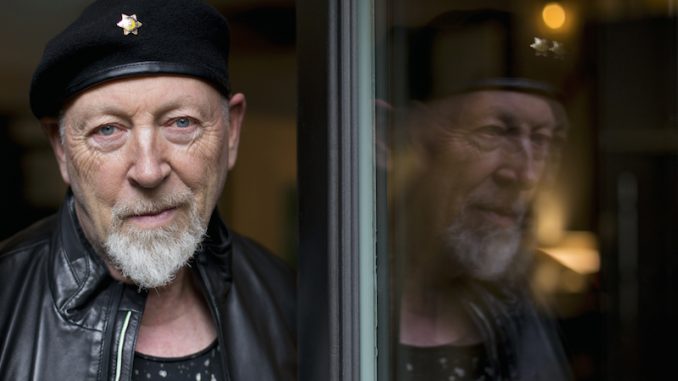 New West Records have released Richard Thompson's The Cold Blue – Original Motion Picture Score. The 19-track score was written and arranged by Thompson for the acclaimed filmmaker Erik Nelson's film of the same name.  The Cold Blue was be shown in 750 theaters across the U.S. for one day only – on May 23rd, in honour of memorial day – and will see it's HBO premiere on June 6 The album is available for digital download and across all major streaming services.
In 1943, William Wyler, one of Hollywood's most renowned and versatile directors, went to Europe to document air war in progress for his film The Memphis Belle: A Story of a Flying Fortress. Wyler flew actual combat missions with B-17's and during production, one of his cameramen, Harold Tannenbaum, was lost along with his plane over France.  The footage was filmed during the spring and summer on 8th Air Force bases in England, and on bombing missions over Europe.  Incredibly, all of Wyler's original 16-millimeter footage shot for The Memphis Belle was recently discovered deep in the vaults of the National Archives.
The filmmaker Erik Nelson constructed the new documentary, The Cold Blue, out of the silent material as well as new interviews he conducted with nine surviving B-17 crewmen.  The veteran's voices take us through the harrowing world that Wyler and his cameramen captured in the summer of 1943.  Painstakingly restoring every frame, Nelson removed dust spots and scratches, and restored the color of the original footage.  A meditation on youth, war and trauma, The Cold Blue stands as a tribute to one of the world's great filmmakers and the men of the 8th Air Force who flew mission after suicidal mission in the Second World War.
For The Cold Blue – Original Motion Picture Score, Richard Thompson brought together a small chamber orchestra comprised of four french horns, a string quartet, double bass, oboe, clarinet, harmonica and percussion. The orchestra was conducted by Peter Askim and recorded at Capitol Studios in Los Angeles, CA.