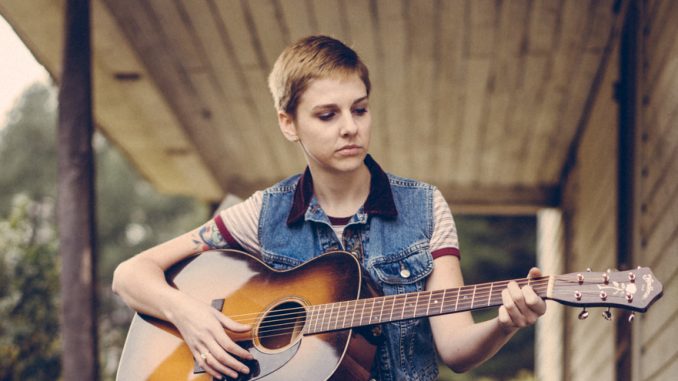 Breakout Americana artist Dori Freeman will make her Australian debut at the Sydney Festival at St Stephen's Uniting Church 28 January 7.00PM. Dori will then return to Australia in March 2017 for a string of festival and headline concerts.
DORI FREEMAN TOUR

Friday 9 – 11 March Port Fairy Folk Festival, Port Fairy Vic

Wednesday 15 March Caravan Music Club, Oakleigh Vic

Thursday 16 March Northcote Social Club Northcote Vic

*Note NSW appearances to be announced early 2017
Dori Freeman has a perfect country voice: languid and pure-toned but with a little Appalachian dust on it. Freeman's storytelling soaks up the wisdom of more decades than the 25-year-old has been around. Her songs hit you like a train. They are stunningly gorgeous, lyrically rich and so thoughtfully executed. Her lilting vocals shine – at times reminiscent of Emmylou Harris – and are delivered with such an aching, melancholic sincerity that her reflections on love, loss and heartbreak wind up buried deep under your skin.
Dori Freeman has its own unique sound while also drawing from many different genres. Freeman says the distinct sound of the record, produced by acclaimed singer/musician Teddy Thompson, came about organically. "We just wanted it to sound genuine," she says. "To be current and sincere."
That sincerity is palpable on the album, made up of songs full of longing, wit, and haunting vocals from Freeman, who sings in a seemingly-effortless but layered, sensual way, causing each word—and note—to take flight. The album dances between country and western, old-time and folk, some instrumentations swelling with pedal steel and country fiddle, others reducing to simply Freeman's voice and sparse percussion.
The music on this stunning debut is the kind a listener can luxuriate in with Thompson showing up a couple times with dreamy harmony vocals and expert guitar licks and a top-knotch group of players offering lovely support without ever overpowering the profound emotive quality of Freeman's vocals. Jon Graboff (The Cardinals) provides tight structure on guitar and steel guitar, Jeff Hill supplies a thumping bass, the much sought-after Erik Deutsch does excellent stylings on piano and keyboards, Rob Walbourne offers expert drumming that steers many of the best songs, and violin phenom Alex Hargreaves brings haunting fiddle work.
Included in the 2016 Top 25 Rolling Stone Americana albums, this is one full of yearning, gorgeous arrangements, a distinctive new sound, and a singer/songwriter that Americana has been awaiting. Dori Freeman has arrived.