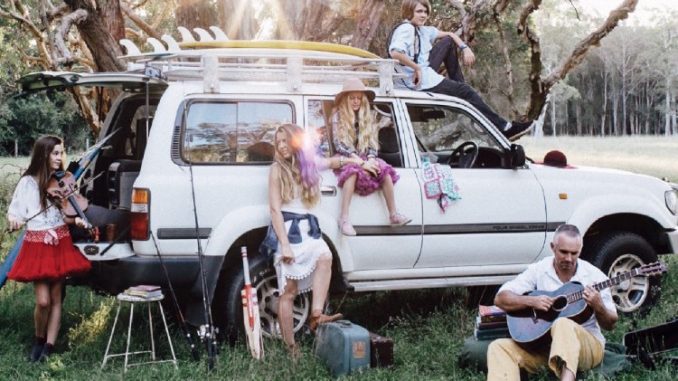 The Never Never was written by Rob after spending 6 weeks as a resident artist at The Mataranka Homestead in the Northern Territory in 2015. Rob read the book and watched the movie, "We of the Never Never" and wrote this song as a parting gift at the end of the tourist season in September. Featuring Rob's 11 year old daughter Molly on violin and wife Amy on backing vocals, The Never Never will pull upon your heart strings and leave you wanting more.
A late comer to the music scene, Rob began believing in himself as a songwriter when he received funding from the JB Seed in 2009.  "I was 33 and only just starting to find my feet in the world of songwriting.  Suddenly, I received an email from The Seed Fund, telling me I had won a scholarship to further myself in the music industry.  A little encouragement and I was off!  I haven't stopped writing since!"
Again, on a musical adventure in Mataranka, NT, Rob and The Family Tree are playing 6 nights a week for 5 months from April to September, sharing their heartfelt original songs from the new family album 'Mountains of Memories' with locals and visitors alike.
Visit Rob's Facebook Page HERE