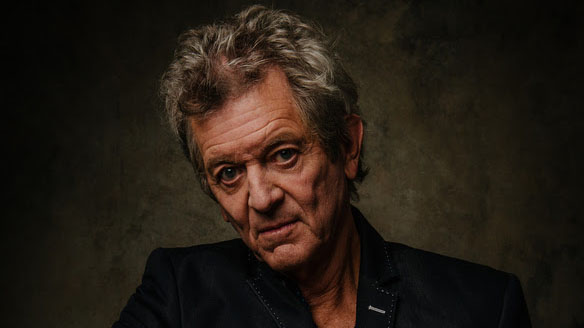 Americana Music Association and The GRAMMY Museum®
Kick Off 2017 Americana Series with
An Evening With Rodney Crowell
In conjunction with 88.5FM KCSN
Multi-GRAMMY®-winning singer/songwriter to visit Museum's 200-seat Clive Davis Theater for special Q&A and performance on Monday, January 23, 2017 at 8 PM
Tickets on sale to general public starting December 22, 2016 at noon (Nashville, TN and Los Angeles, CA) December 14, 2016.
The Americana Music Association and the GRAMMY Museum® are thrilled to announce the kickoff of the 2017 Americana Series with An Evening With Rodney Crowell on Monday, January 23, 2017 at 8 PM. The multi-GRAMMY®-winning singer/songwriter will visit the Museum's 200-seat Clive Davis Theater for a conversation moderated by Scott Goldman, Vice President of the GRAMMY Foundation and MusiCares. The conversation will be followed by a performance.
"We are so excited to welcome Rodney Crowell to our theater for the first program of the year in our Americana Series," said Lynne Sheridan, Director of Public Programs & Artist Relations for the GRAMMY Museum® and member of the Board of Directors for the Americana Music Association.
"Aside from being an incredibly talented songwriter and musician, Crowell's contributions to the music community and Americana genre are unmatched. We look forward to what will surely be an unforgettable evening of music and conversation."
"We truly value our partnership with the GRAMMY Museum®," added Jed Hilly, Executive Director of the Americana Music Association. "This series has been fantastic and we are thrilled to kick off the New Year with the amazing Rodney Crowell."
Tickets for An Evening With Rodney Crowell are $25 and can be purchased at axs.combeginning Thursday, December 22, 2016 at 12 PM PST/10 AM CST. All proceeds will benefit the education initiatives of the GRAMMY Museum®.
Since the debut of the Americana Series at the GRAMMY Museum® in 2014 with a program featuring singer/songwriter Mary Gauthier, the public programs series has featured groundbreaking artists including legendary and well-known acts such as Steve Earle, Joe Henry, Lucinda Williams, Shelby Lynne, Drive-By Truckers, and Robert Earl Keen, along with rising stars Hurray for the Riff Raff, Jamestown Revival, The Milk Carton Kids, Jackie Greene, John Fullbright, and more. For more information on the Museum's public programs, visit www.grammymuseum.org/programs.