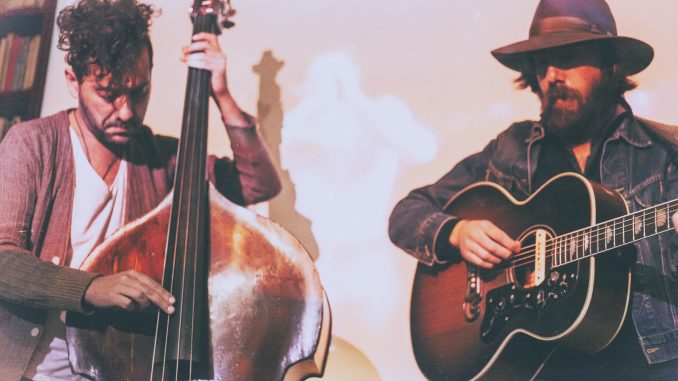 As a part of the Leaps and Bounds Festival, Roller One will be releasing their Double A Side 7" 'Slow/Mexican Sun' at The Labour In Vain Sunday July 16.
"Slow/Mexican Sun was recorded straight to 2″ tape with Pharmacy Records/Underground Lover's Richard Andrew and both songs on the double A side combine Fergus McAlpin's songwriting with the duo's eclectic style," the announcement read.
"Slow is a Dylanesque, fast paced, cut-to-the-bone poem about time and the feeling of self and one's success. Mexican Sun, reminiscent of a Ry Cooder soundtrack, is an icon of their free folk style, with which the duo have found respect, coming together in a lover's lament," the announcement continued.
The show at the Leaps and Bounds Festival will feature a range of musicians who have worked with the duo over the years.
To find out more, head to www.rollerone.com.au
Roller One Double A Side 7″ Release
Part of Leaps and Bounds Festival 2017

16th July, 2017
Labour In Vain, Fitzroy
With very special guests
FREE ENTRY