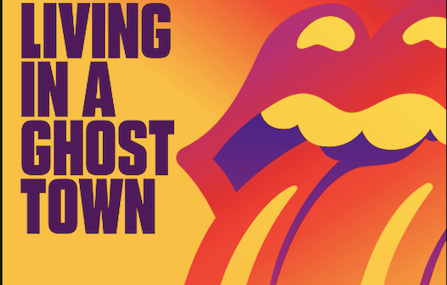 The Rolling Stones have released their first new original song in eight years with, 'Living In A Ghost Town,' made available on Thursday, April 23. The last new song from the band was on the 2012 collection GRRR! which featured 'Doom And Gloom' and 'One More Shot.' The last studio album from the band was Blue & Lonesome, their album of blues covers released in 2016.
The group appeared during the Global Citizen concert last weekend in their individual homes, singing 'You Can't Always get What you Want.'
The Rolling Stones also recently announced the postponement of their 2020 No Filter summer tour which was due to kick off in San Diego on May 8.  
The band reportedly began recording in Los Angeles and London, as rumours circulated of a new album sometime in 2020, but finished it recently.