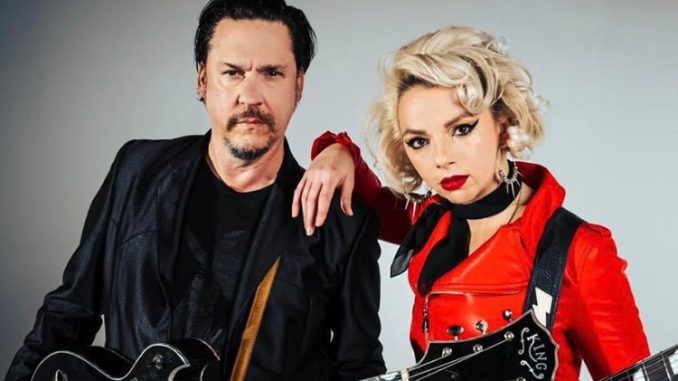 Review by Chris Lambie
SAMANTHA FISH AND JESSE DAYTON – DEATH WISH BLUES (Rounder Records / Concord)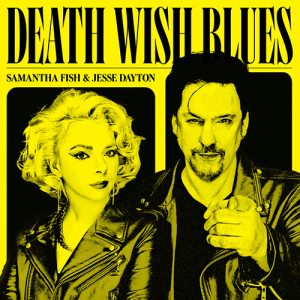 This is the first full album collaboration between Fish and Dayton and it's a cracker. Death Wish Blues is packed with fire, energy and attitude. Produced by Jon Spencer (of Blues Explosion fame), the pairing brings Dayton's experience together with Fish's more recent renown in the blues world.
Between solo outings, Dayton's recorded with Johnny Cash and Waylon Jennings, toured as guitarist with punk outfit X and recorded soundtracks with Rob Zombie. Fish garnered a swag of industry awards and accolades.
Opening track 'Deathwish' addresses issues of predatory behaviour and consent. The strutting rocker delivers take-no-prisoners vocals by Fish with ominous backing vocals. Scorching guitar sets the instrumental tone for what's to come. Track titles indicate the gritty side of relationships examined: 'Down In The Mud', 'Trauma', 'Lover On The Side' and 'Dangerous People'.
Shades of soul, funk and punk are injected with a fearless swagger. 'Settle For Less' was co-written by Fish and frequent collaborator Jim McCormick (Tim McGraw, Trisha Yearwood). You wouldn't call it 'Country' but I could hear Shania Twain covering this one. 'Rippin' And Runnin' builds into a swampy blues killer.
Lead vocals are shared, the pace taken down on Fish's soulful 'No Apology' with an Amy Winehouse vibe. Romantic closing track 'You Know My Heart' is an impassioned slow-burner with both artists sharing the spotlight.
The duo recorded Death Wish Blues in Woodstock (NY) with a tasty side-order of backing by Kendall Wind (bass), Mickey Finn (keyboards) and drummer Aaron Johnston. When stars collide there's gunna be fireworks. When they collide then meld into something new, as this pair has, the sky's the limit.