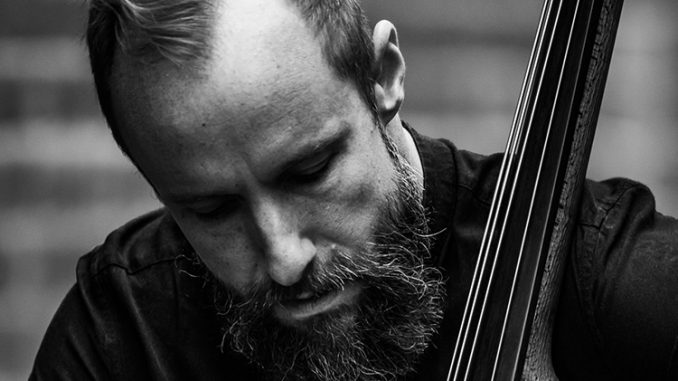 By James Gaunt.
After last year's festival was cancelled, this December crowds are returning to the Melbourne Jazz Festival. To celebrate, we're looking at some of the programs highlights, including Sam Anning.
Sam is celebrating the launch of his latest album Oaatchapai, the follow up to 2018's Across A Field As Vast As One which was nominated for the Australian Music Prize.
Ahead of his appearance at the Melbourne Jazz Festival, I caught up with Sam to talk about his latest work.
The Jazz Festival is just around the corner now. Have you played with this septet before?
Well this band is actually an extension of my sextet who've been together for about four years now. The core group of that band is Mat Jodrellon on trumpet, Carl Mackey on alto sax, Julien Wilson on tenor and bass clarinet, Andrea Keller on piano, Theo Cabo playing guitar, and now with this latest album, I took the opportunity to record with Rajiv Jayaweera playing drums while he was here, so he's replacing Danny Fischer. Then for this launch, Kyrie Anderson from Adelaide is going to come over and play drums.
For the album, was it recorded during lockdown? Or has this been brewing for a while now?
It was recorded at the end of 2019, so I guess just before it all went down. The recording process was actually kind of a disaster and everything that could go wrong did go wrong, so I'm amazed that it actually came out. But I'm quite happy with how it came out too.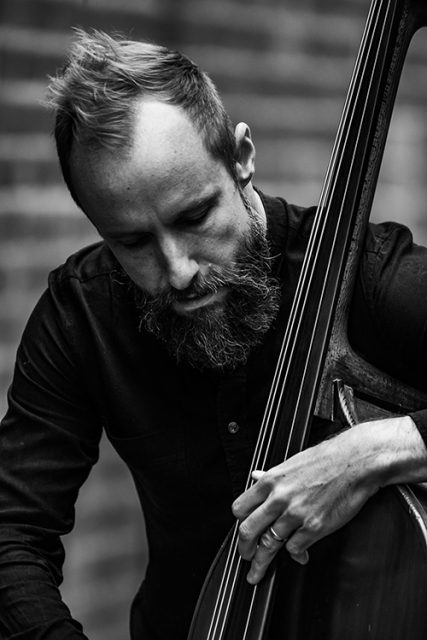 I've heard the two tracks which are on Bandcamp. But the description mentions indie rock references, spoken word, and soundscapes. Can you tell me a bit about the sounds on the album?
Yeah, I guess it's pretty eclectic. There's a piece called Ripples which is basically a tribute to my Seattle grunge teenage roots. You know, growing up listening to Pearl Jam and Nirvana, I've always loved that music and I think those albums in your formative teenage years really stay with you, so it's a bit of a tip of a hat that goes a bit rock. Then the spoken word thing, that's one piece that was sitting in a sketchbook for a few years, and when it came time for this recording, I was playing through it, and it really fit.
Is the album a good indication of what people can expect from your live show?
Yeah, I was thinking of throwing some extra stuff in there too, some bits and pieces I've been writing in lockdown. I don't know. They might be the next septet recording, or for another group that I've started. These things end up finding a home somewhere.
Were you able to perform this year with all of the lockdowns?
Yeah, I've been playing Jazz Lab with the Barney McAll Trio which has been a great. But it was crazy actually. We went down to Port Fairy to record an album with Archie Roach, which just won an ARIA for Best Blues & Roots Album. Then we were down there for months because Melbourne was locked down, and we ended up making friends and writing a lot of songs down there. So it's been really productive too.
After the Jazz Festival are you going to take the septet on tour?
I don't know. The future seems so theoretical at the moment, and we had a lot of touring with Archie this year that was cancelled, so if Archie's firing up again early next year that may postpone us a bit. But maybe I'll see if there's some grant money for that, because just paying for flights for seven people is a bit crazy!
Sam Anning performs Friday 3 December, at Melbourne Recital Centre as part of the Melbourne Jazz Festival.
Oaatchapai is available to purchase on Bandcamp.