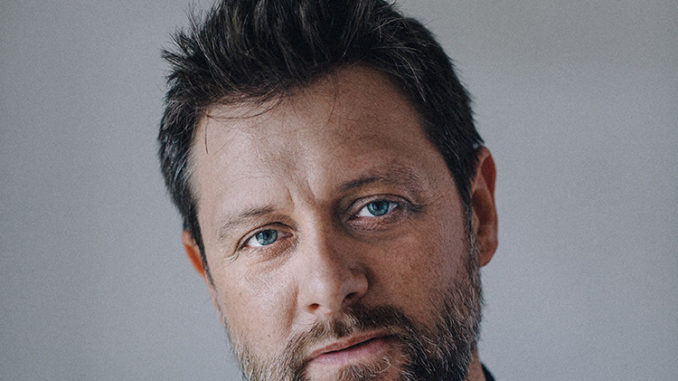 Shane Nicholson is happy to out himself as a music fan in his new single, 'Harvest On Vinyl', the first release from his upcoming new album.

Woven into its country rock lope and classic guitar sound is the story of a 13-year-old boy who discovers Neil Young's seminal 1972 album, Harvest, plays the vinyl to death so that he knows every part of it, from the "crackle in 'Out On The Weekend' to the scratch in 'Heart Of Gold'", only to get rid of it later as he sets out on life.

Never able to shake that first love completely while he grows older and clears space for the kids, he heads back to a record store knowing he needs those formative records back in his life, even if it means now paying "almost 50 bucks to buy the damn thing back".
Watch the  'Harvest On Vinyl' Lyric Video Here: 
"It is part of my thing now: I shop around looking for old records I've bought before," Nicholson says, admitting this song's a true story, with a ring of familiarity for any of us who gave away favourite records or CDs, when time and technology moved on.

Technically, Nicholson, didn't actually sell off his records, instead he moved out of home in the mid '90s, leaving the collection behind, and most of them were sold on after he left. But in any case, they were gone. Or so he thought.

Writing this song prompted a call to his parents and that's when he found that Harvest was one of the few records they had kept because they knew how much it had meant to him. So, he now has the original "which is scratched to buggery", his more expensive new version, and maybe a new way to write songs.

"I certainly couldn't have written that song 15 years ago. But I'm breaking my own silly moulds these days," Nicholson says, explaining that the mould broken here wasn't just a happy ending ("It hasn't really been my go-to, being optimistic," he chuckles) but the writing itself for a songwriter who in recent years has taken himself off to isolated parts of Australia to focus on creating a batch of new material.

'Harvest On Vinyl' was the fruit of a trans-Pacific songwriting club set up by Nashville-based Australian Sam Hawksley, where every Thursday each writer had to contribute a new song, freshly recorded, by midnight.

"It was kind of fun having a song that I had to write in 30 minutes, record it and upload it before the deadline," says Nicholson. "I think it needed to be what it was so I just left it the way it happened in that half-hour."
Neil Young, a man who hates to overthink and overdo, would approve.

Since the release of his debut with Pretty Violet Stain's debut E.P. Blush in 1997, Nicholson has inhabited a rare space in the music industry: songwriter, recording artist, producer/engineer, multi-instrumentalist, guitar pedal builder, whiskey-enthusiast, motorcycle-lover, and musical mentor.

Shane has recorded 10 studio albums, his most recent, Love and Blood LP (2017). He has received three ARIA awards – for his solo album Hell Breaks Loose in 2015 and for his hit collaborations with Kasey Chambers – Rattlin' Bones and Wreck and Ruin. In total, he has won 11 CMAA Golden Guitar Awards, including the 2021 Song of the Year for 'The High Price of Surviving' and two APRA awards. Shane has been nominated twice for an Americana Music Association Award and his production credits include Alex Lloyd, Michael Waugh, Beccy Cole, Tori Forsyth & Camille Trail.

Shane will be returning to the live stage for a handful of festival appearances in Qld and NSW with more live shows to be announced very soon.    
SHANE NICHOLSON TOUR
August 22 – NQ's Rockin' Country Festival, Mackay, QLD
August 28, 29 – Gympie Muster, Gympie, QLD
October 2 – Deni Ute Muster, Deniliquin, NSW