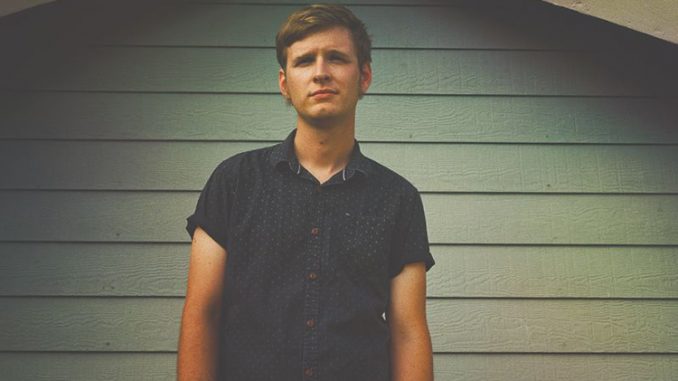 By Steve Bell
There's been a lot of change of late in the life of Americana troubadour Landon Lloyd Miller. He not only left behind the swampy climes of northern Louisiana where he was raised to take up a winemaking role in the Texas Hill Country, but he also left bending his long-running Shreveport 'space western' band The Wall Chargers and for the first time embarked on a solo career.
The first manifestation of these seismic shifts – apart from presumably some cool wines – is Miller's accomplished solo debut Light Shines Through, an enticing slice of folk and alt-country which flirts with southern gothic in no small part due to the singer's vibrato-tinged vocals and slightly off-kilter lyrical approach.
"I started putting this record together while I still had my band and before I knew I was moving," he explains. "I released music under different monikers for a long time, and a lot of it was to do with being inclusive with my friends – 'This isn't just me, it's us! We're doing this!'
"But then time winds on and friends come and go, it becomes about who's available and who isn't – and with this record, in particular, is songs that weren't befitting for the live shows that the band wanted to play. They're a little more vulnerable and stripped-back – some are just like guitar and harmonica, or piano and voice – so it became an outlet to release things that aren't so ripping and roaring, a more intimate solo endeavour.
"Then in that transition of my life I just happened to get the offer to move to Texas, and it felt like I'd already laid the groundwork for this solo project. It was really hard for me stepping away from the equity of all the people I had back home – all kind of friends who play instruments, friends in the symphony, friends in rock bands, friends who have studios, all the types of players.
"It felt to me moving out here that I was losing all kinds of human resources – folks who can come over and just encourage me to do stuff – it felt like it was going to be a whole new start. But it's ended up being honestly the opposite – I've been recording since I moved here more than ever, and I have three bands I can access to depending on where I am, drummers fighting over who gets to record! I can't work out what I was so worried about!
"Releasing music under my own name has made it incredibly easy to talk about it – I can just say, 'These are some songs that I wrote and we did' – and I've found myself in the writing process being more willing to document my life as it's coming along, and to express thoughts and feelings I actually have about my own life instead of feeling pressed to create myth, I guess you might say."
Light Shines Through burns briefly but brightly – nine songs clocking in at just 25 minutes – but Miller reckons that's plenty of time to get his point across.
"I've got twice that many songs that we were picking from while putting it together, but I really just wanted it to be the best," he tells. "I wanted it to take you on a journey that didn't hover anywhere too long, so it was a good representation of me without overstaying its welcome.
"The themes I'm typically sitting in are just based in my childhood. A lot of stuff goes back to my childhood, quantifying or trying to remember folks who maybe they haven't died but they haven't been in my life for a while, and I want to put them in a song, so I somehow get to hang onto them. It's mosaic-type stuff – they're not chronological thoughts, even throughout one song."
And while his strict church upbringing – his father was a minister and his mother a travelling choir director – meant that Miller didn't get to hear any form of secular music until his teens, it still proved an idyllic musical apprenticeship.
"Here in the South that's the free opportunity to learn how to make music with people," he smiles. "I never got into music classes at school – they were always smaller classes, and the schools I went to didn't have great programs – but churches twice a week are having some kind of performance where they need a drummer or a bass player or a guitarist and they'll take whoever they can get, because they just need it.
"You get to play in front of people, and there's a lot of dynamic training there, where you're not just slopping through the song again – we're feeling this room and if we need to do another chorus, we'll do another chorus. You're responding emotionally to your audience which is really good practice.
"There's all kinds of problems with church music as well – like modern church music just sounds like U2 or Coldplay, for instance – but there's certain eras or players doing it who I think are just next level and going places that other people aren't with their music. I think the church is a huge part of American music, absolutely massive."
Light Shines Through is available on all formats at: www.landonlloydmiller.com