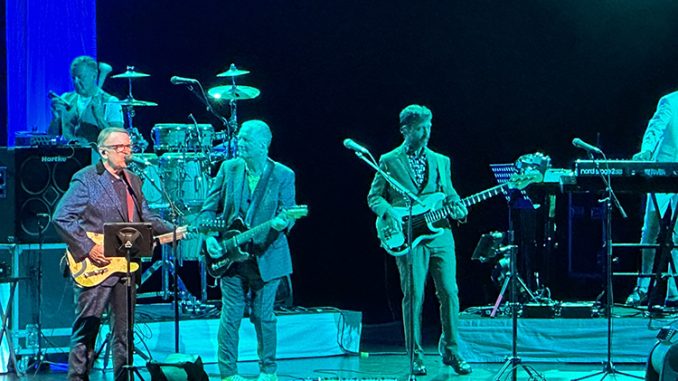 By Brian Wise
Psychedelic Furs/Squeeze – Grand Ole Opry, Nashville, Sunday September 17
It probably seems somewhat incongruous for these two Brit bands from the 80's to appear at one of the shrines of country music but the fact is that this is an excellent venue whatever the act.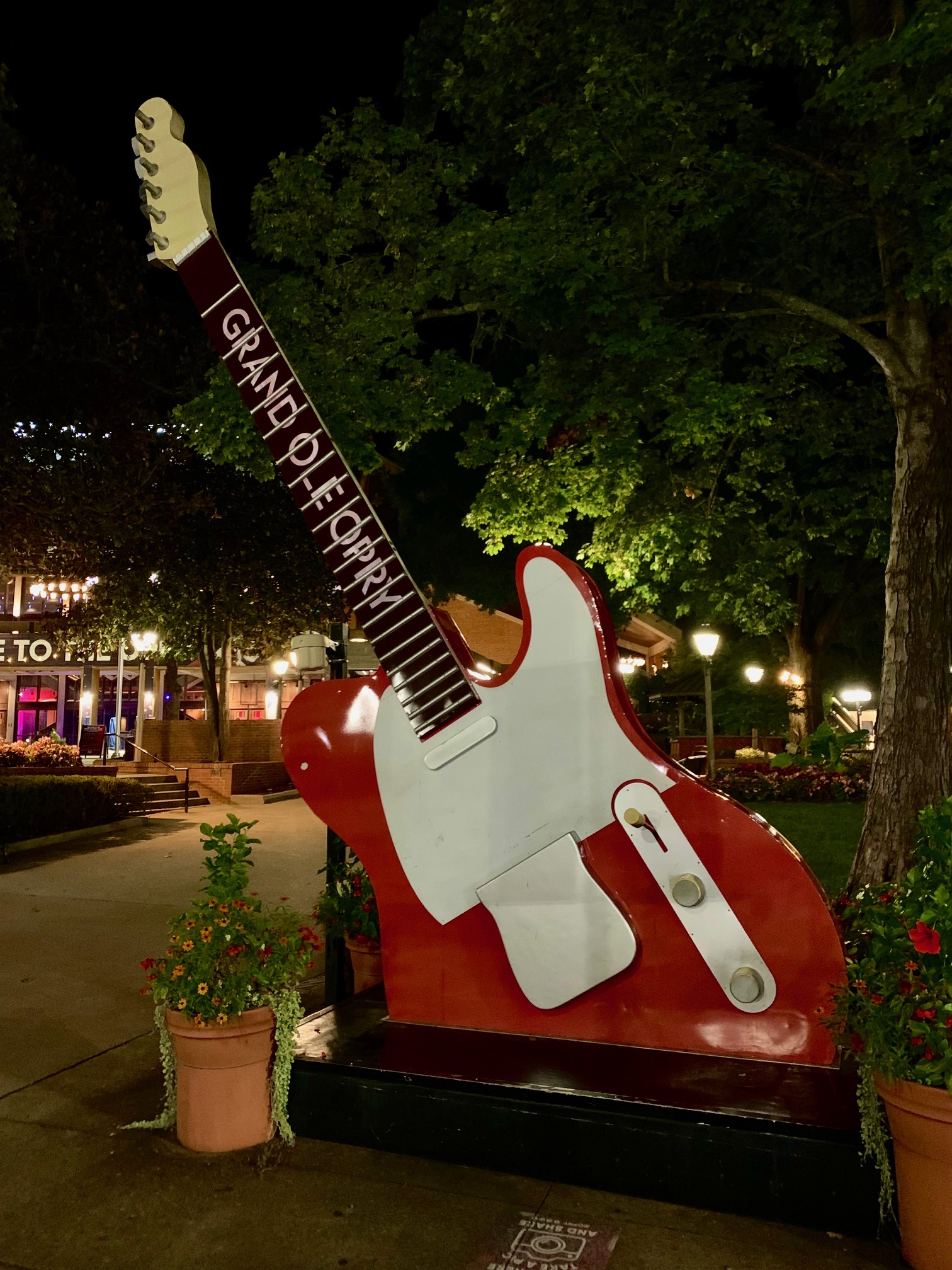 This was one of the irregular non-country music nights here that allows other acts to draw a larger crowd to a theatre with a superb sound system. Normal transmission resumes tomorrow night with Charlie McCoy and the Infamous Stringbusters and Wednesday with Jamey Johnson and Rhonda Vincent plus a host of other artists, known and unknown, running through to the end of the month.
Tonight's double bill drew a healthy, but not a sold out crowd to the 4300 capacity theatre so when we arrived we were upgraded from the gods at the very back of the balcony (cheapest seats) to rather better ones in the stalls, confirming our decision not to splash out in the first place. This was a promising start. A few people in our row seem to have not done too much research trusting that Grand Ole Opry equals country music and were surprised that they were seeing two British bands with not even tenuous country links. Others were obviously long-time fans and appeared to be still living in the 80s.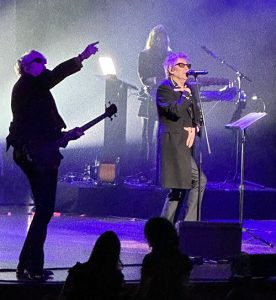 The Psychedelic Furs were a band that largely escaped my attention apart from their obvious singles, 'Love My Way' and 'Pretty In Pink'. I don't think I would have ever been compelled to go and see them live when they toured Australia (which I presume they must have) and I was surprised that after 45 years since their formation they even have a recent album release, Made of Rain (2020). However, lead singer Richard Butler and his lead guitarist brother Tim, have kept the band name alive and obviously enjoy their work, dressed as they are in what appears to be the same outfits (semi-Goth) that they would have worn in the band's heyday.
Squeeze, on the other hand, is a band that I have long-admired. Armed with one of the great British songwriting teams of all time in Chris Difford and Glenn Tilbrook – once compared favourably with the Lennon-McCartney partnership – their 75-minute, 18-song set was packed with delights. The former's voice appeared to be croaky (I suspect he had a cold) but the latter partner was in fine vocal health, sounding not unlike the Tilbrook from long ago.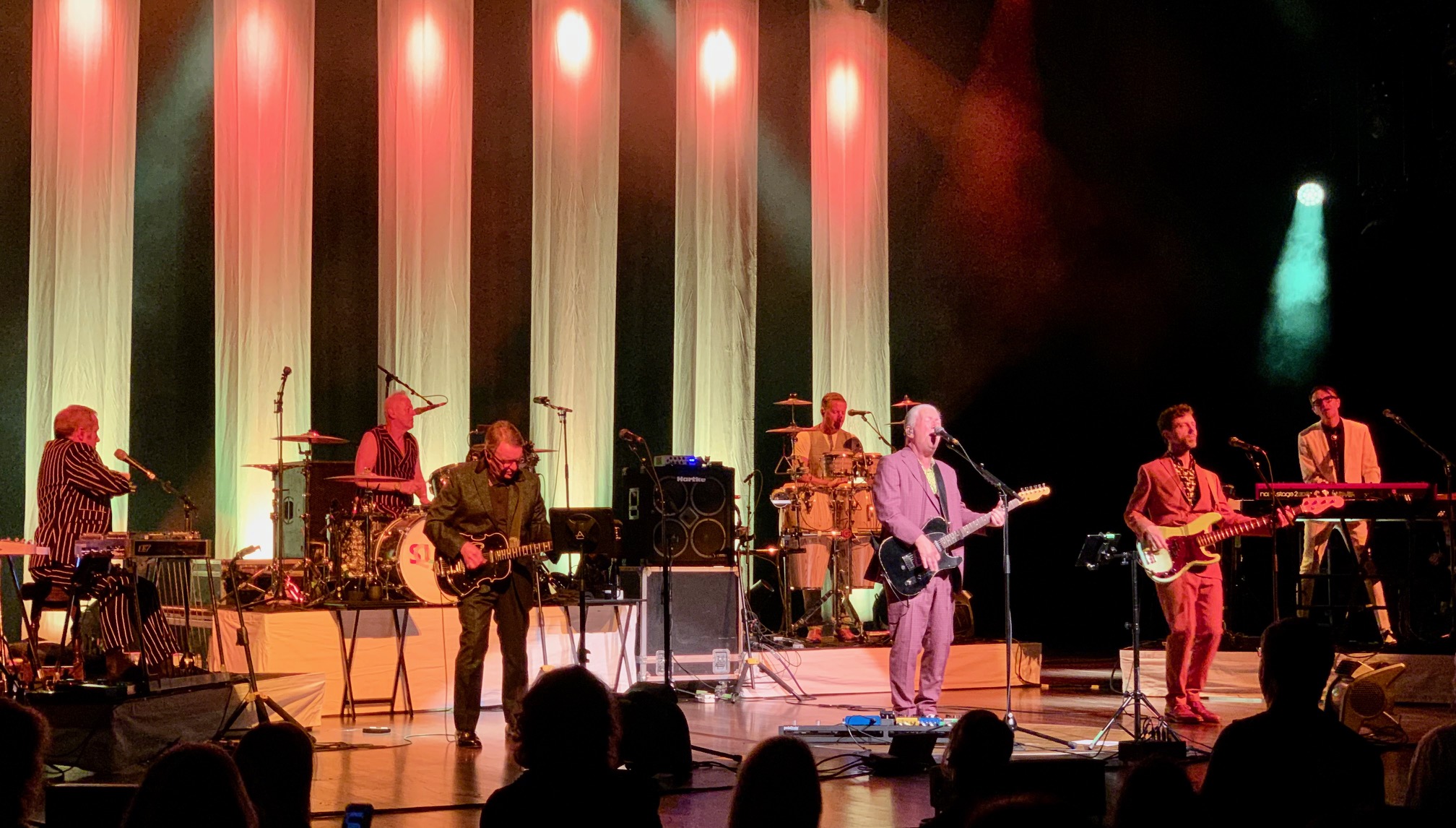 The backing band features a keyboard player who looks and dresses a little like former member Jools Holland and a multi-instrumentalist in the mould of the great Geraint Watkins. The seven-piece line-up allowed the band to recreate the songs brilliantly, only occasionally defeated by the sound which was not always as clear as the support act.
The set list included, of course, 'Up The Junction' (which still sounds fantastic), 'Pulling Mussels (From the Shell)', 'Tempted','Slap and Tickle', 'Another Nail in My Heart', 'Cool for Cats', 'Black Coffee in Bed' which ended the show in reprise. It was a feast for Squeeze fans and those of great pop songwriting.
Forty-five years on from their first album release, Squeeze's songs still sound fresh, proving that a great song never grows old.