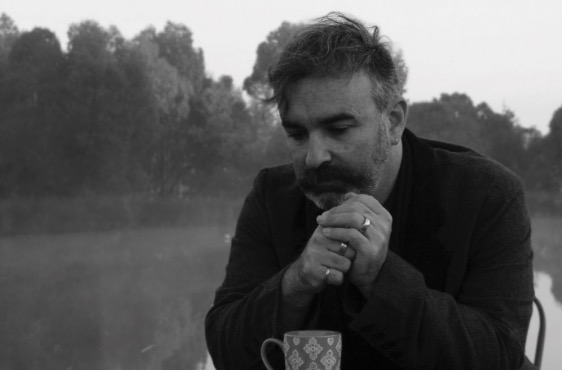 It was just over a year ago that Steve Lane And the Autocrats released single "Camber", a convivial highway alt country rock cruiser with a strong undercurrent of Americana. "It was the start of a new year and I was keen to get the ball rolling on a positive note" said Steve of the release at the time. Everything was going to plan until a serious of events forced Steve to rethink and take a step back.
"I planned to have the album out and ready to go, but it seems the music, and life, had other ideas. It felt like the balance was all wrong and the fun had gone out of it. I set out with the goal of producing an album that was of international standard in terms of song writing and production. I wanted to push myself, but I was exhausted. I was overthinking everything and not in a good space. I had to find the right space in my life to do justice to the songs and get the performances right. I definitely did not need a deadline. So I decided to take a different approach and put everything on hold". – Steve Lane
Steve worked on his songs, stripping them back, letting them breathe and dictate the way they should be realised. After a long process Steve managed to take his head out of the equation and just use his heart. This was a turning point and the start of a new direction for the Bendigo based artist.
A major part of his new approach was officially bringing his good friend and well respected poet John Holton into the creative process, continuing a lyrical collaboration the two have been working on for many years. John Holton is the author of more than a dozen publications, including fiction, non-fiction and poetry titles. He has worked as a journalist, copywriter, freelance writer and senior editor, and is currently a communications manager across a wide range of media. John's interest in music dates back to his teens, when he first started collecting records and attending live gigs across a broad range of genres.
Over the years John and Steve have developed a true artistic connection as Steve explains – "John has given me many of his poems. Sometimes the words will inspire an emotion and a piece of music will follow. Other times, I have written a piece of music for which I have no initial lyrics and I'll read a few until one sticks. His words are phrased like songs and it doesn't take much to manipulate them into the song. In many cases, I then just write my emotional reaction to the words … it may be a slightly different viewpoint or a different way of seeing. There is an amazing level of trust between us. I'll offer my edits and additions to him to reject or edit as he sees fit. Amazingly, he's never done any of that. We see things so similarly and I don't take that lightly at all. On many occasions, we've noted that we can't remember who wrote what and the truth is neither of us cares. it's all in service of the creative process the song. We just happen to see the world in a very similar way." – Steve Lane."
Steve Lane symbolised his artistic rejuvenation by removing "The Autocrats" from his band name and is set to release his debut single "There Is Light" under the new moniker. An intimate affair, the single features just two guitars and two voices. Lyrically the song started it's life as a John Holton poem, written about the deep need and desire we share as humans to communicate with each other as Steve explains- "It's where we find the light when confronted with darkness. A meaningful connection can be like a blood transfusion, giving us the strength to face our situation, no matter how harrowing. Even when 'smoke haze breeds a blood red sun'… an occurrence that strikes a collective anxiety amongst many rural Victorians in summer."
"There Is Light" is the start of a new and exciting chapter in the life of one of Australia's most loved songwriters. The coming months will see more announcements, tour dates, a mini documentary and of course the release of Steve Lanes solo debut album Revenge Of The Lawn on July 7.