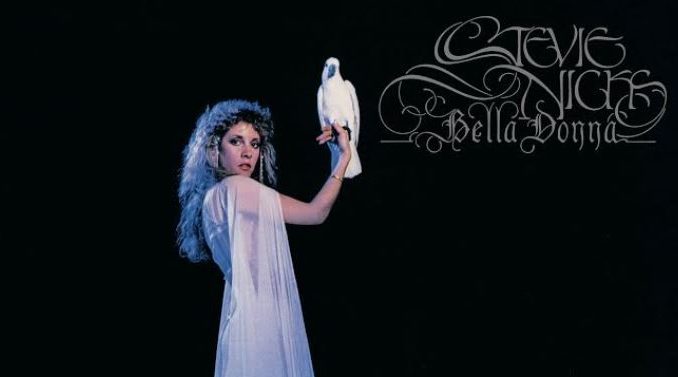 Stevie Nicks
, the legendary singer-songwriter whose  highly acclaimed 
30 year solo career
 includes 
seven studio albums
, iconic hits, and record sales in the millions, will release 
deluxe editions
 with 
newly remastered audio
 and 
never before released live and recorded music
 from her 
first two solo albums Bella Donna
 and 
The Wild Heart
.
Bella Donna: Deluxe Edition is a three-CD set and The Wild Heart: Deluxe Editionis a two-CD set. Both will be released on November 4. On the same day, newly remastered versions of the original albums will also be available on LP and CD. The music will be available digitally and through streaming services as well. A complete list of cuts on both deluxe editions follows this release. 
Nicks joined producer Jimmy Iovine to begin recording songs for her solo debut, Bella Donna, following the recording of Fleetwood Mac's Tusk and subsequent tour.  The 1981 album was quickly certified platinum. Today, the album is 4x platinum in the US and went to #1 in Australia thanks to Nicks classics like Edge Of Seventeen, Stop Draggin' My Heart Around (with Tom Petty and the Heartbreakers) and Leather And Lace (with Don Henley).  
Bella Donna: Deluxe Edition uncovers unreleased versions of Edge Of Seventeen and Leather And Lace, as well as rarities like Blue Lamp from the Heavy Metal Soundtrack and Sleeping Angel from the Fast Times At Ridgemont High Soundtrack. This deluxe edition also includes a concert from 1981 that features performances of songs from Bella Donna along with several Fleetwood Mac favourites. 
Nicks returned in 1983 with her follow-up, The Wild Heart, which peaked at #8 on the Australian album chart and has been certified double platinum in the US. The album produced hits like Stand Back, Nightbird and I Will Run To You, which features Tom Petty and the Heartbreakers. The Wild Heart: Deluxe Edition builds on the original album with unreleased versions of All The Beautiful Worlds, a session version of Wild Heart, and Garbo, the B-side to Stand Back.