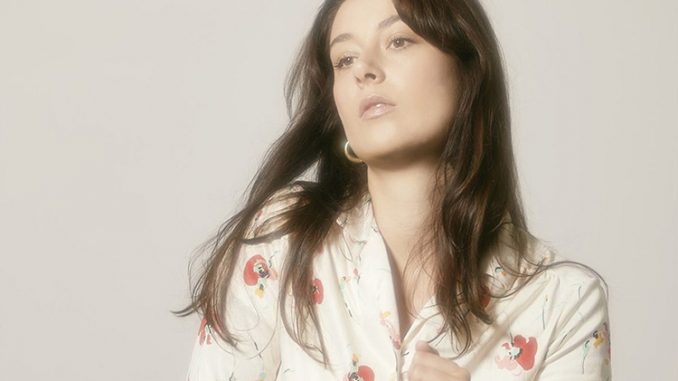 Melbourne singer / songwriter Grace Cummings makes a grand statement with her powerful new album, Storm Queen.
By Ian McFarlane.
GRACE CUMMINGS – STORM QUEEN (Sugar Mountain Records)
For Melbourne singer songwriter Grace Cummings it's all about the performance, the delivery. Her new album Storm Queen picks up where her 2019 debut, Refuge Cove, left off and then ups the ante. With her husky, dramatic vocal tones she can wrap you up in immediacy and reality as much as mystery and inscrutability. Not surprisingly she has a theatrical background, having appeared in recent Melbourne Theatre Company productions such as Berlin from playwright Joanna Murray-Smith.
"I think I'm just a dramatic person," Cummings explains when I ask her if that informs her music. "I know I am. My music isn't informed by my theatrical performances; they're both influenced by me and how dramatic I am. I like big and grand… I guess if you have the platform to be dramatic, why not make it something that's not so much about real life all the time."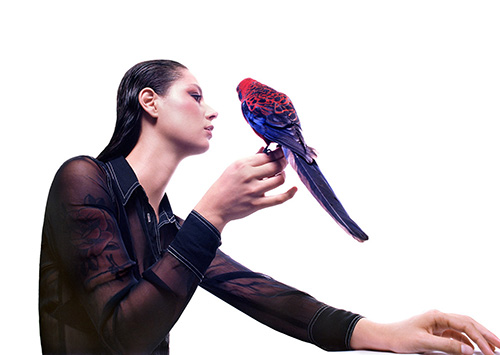 Like a mythical warrior queen she can be fierce and powerful. Right out of the gate with opening track 'Heaven' she delivers a kick to the guts for anyone who might still ponder the existential issues of faith and subsistence with the lines "There is no God / there is no king". Nope, nothing left to interpretation there. I ask her, is that you or the character in the song?
"Hah! Um, I think they're both the same person, yeah it's me. Even though there might not be a God, there are things that are heavenly and god-like around us. Sometimes they're there for us, or we pray for them to be there. It can mean different things for different people. In the world around us, at the moment, I think to myself 'how the fuck could there be a God?'. And if there is, we've definitely pissed him off."
Cummings has eclectic tastes. She grew up listening to Bob Dylan, Neil Young, traditional Irish folk music, Lucinda Williams. She was obsessed with The Rolling Stones and The Beatles ("I painted Beatles lyrics all over my bedroom wall when I was eight years old."). Later on she got into Radiohead, Spiritualized, White Stripes, Alice In Chains, Wu-Tang Clan, Allman Brothers, AC/DC ("I used to play drums in an AC/DC covers band; 'Jailbreak' was my favourite song.")
Backing her on the album are Jesse Williams (organ, guitar, piano) who engineered the recording in his home studio, Leah Senior (backing vocals), Alex Hamilton (guitar), Cahill Kelly (guitar), Lain Pocock (bass), Pete Convery (bass), Kat Mear (fiddle), Harry Cooper (saxophone) and Miles Brown (Theramin). Cummings sings and plays acoustic guitar, piano and percussion. 
While her vocal delivery is immensely forceful, the song arrangements are often pared back to simple folky acoustic guitar strumming or minimal piano chords, as much as fuller band backings as on 'Heaven'. She's obviously thought a lot about the album's flow and pacing because the next two songs, 'Always New Days Always' and 'Dreams', bring you back to basics with autumnal contemporary folk mode.
'Up In Flames' is the longest song, five and a half harrowing minutes of emotional upheavals while the arrangement shimmers in the manner of a particularly vibrant Tim Buckley tune. With her voice wracked by emotional pain, there are literal mentions of the Victorian bush aflame and the Notre-Dame cathedral incinerated before our eyes on the television, as much as references and allusions to a personal relationship disintegrating in a puff of smoke.
'Freak' starts acoustically and builds with piano and fiddle. 'Two Little Birds' is another acoustic song with tinkling piano echoing the sound of fledglings in the nest. 'This Day In May' is likewise soft (well, as soft as Cummings can be) with playful acoustic strumming. It's not all dramatic tension here.
For me there are three highlights: 'Raglan' features acoustic guitar, warm bass, banjo and fiddle which lends a bluegrass element to proceedings. The spell is broken with a swelling, full band arrangement but she still sings playfully, "Way over the hill". "I'd go and visit Leah and Jesse in their house on Raglan Street, which was just over the hill and around the corner from my place. And Leah and I would end up singing 'Over The Hill' by John Martyn."
'Storm Queen', naturally, is a tour-de-force. The opening melody is redolent of 'Some Velvet Morning' before electric guitar, pounding piano and squalling sax match her resounding voice. It's Grace Cummings in full-on Art Rock mode, and she makes the form her own.
The album ends with the elegiac 'Go Fly A Kite', a gentle, folky reverie on the joys of life. "Go fly a kite / tie your troubles to the tail"… "With eagles up in the clouds / I am flying just like the eagles / nothing can stop me now"… "I would lie my head on a pillow / and dream of flying my kite again". It's at times sad yet uplifting, with weeping Theramin in the background adding a gorgeous touch, sounding not unlike an Ennio Morricone soundtrack cue.
"I spent a bit of time in one of my favourite places in East Gippsland, with my friend and her daughter. Everything was regrowing after the bushfires, so there was black around but also fresh green. We had these new kites and as we were flying them in a paddock, this eagle came down and was literally hovering next to the kites. It just made us so happy, all these shitty problems around us didn't mean a thing. This pure and innocent, childlike thing of flying a kite, it was so uplifting, so fucking terrific."
Then as the music fades, Cummings lets out an exhausted sigh. "Yeah, I didn't intend that to be there but it was like finishing the album with a little reminder, a little marker just to say I was singing these songs to whoever might be listening."
By the time you read this, Cummings will have been touring locally with her band. She's also got gigs booked in the UK and the USA for March 2022. "With the shows I do with the band, I think people will realise there's more to me than what they hear on the album. With the band it's a lot louder, fuller, heavier, which is why I can't wait to do more shows." I think Cummings' time to shine is well and truly here.
Storm Queen is available at gracecummings.bandcamp.com