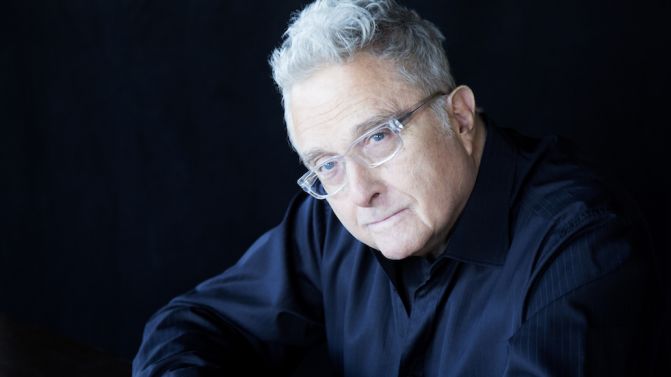 Backstory to the backstory … The Presenter, The Publicist and The Artist.
By Brian Nankervis.
I was incredibly excited to be offered a phone interview for The Friday Revue (ABC Radio Melbourne) with the great Randy Newman. On the phone, from his home in Los Angeles.
It wasn't a straightforward process. ABC radio producers are not so keen on long, international, phone interviews – especially if the interviewee is on a mobile phone! They worry about the sound quality and always push for landlines or to have guests come into the studio for a face to face chat. Or do it on Skype. But it's not always possible and not everyone has landlines or Skype and when you receive an email from one of Australia's most experienced and influential publicists offering a fifteen-minute chat with a fair dinkum legend, my impulse is always to say a big 'YES PLEASE'!
I had a plan … I'd have a quick talk to Randy about a signature song for The Friday Revue's regular 'Song Backstory' segment, part of our weekly quiz. It's a simple idea that borrows a little from Million Dollar Riff and a little from a regular feature in Uncut magazine where they look closely at one song. In The Friday Revue version we play a short, one or two second grab from the song and listeners must identify title and artist. If they struggle, we play them longer bits until someone finally gets it. We then play the song in full, after replaying my interview with the artist about the story behind their song.
I suggested to the publicist that perhaps 'You Got A Friend In Me' from Toy Story would work well. It keeps the quiz moving if listeners have a reasonable chance of identifying the song. I also mentioned 'I Love L.A.', 'Political Science' and 'Sail Away', thinking that Randy was probably sick of explaining 'Short People', but of course, if he wanted to discuss that song I'd be more than happy. I wrote a lengthy email introducing myself, carefully explaining how much I loved his work, (not too gushy, not too casual, knowledgeable, but not nerdy) explaining how segment worked, where it fitted into the show with links to one with Jimmy Dale Gilmore and one with Freda Payne. A week later I received a short email from the publicist … "Randy will talk about either 'I Think It's Going To Rain Today' or 'In Germany Before The War'."
Mmmmmm.Two mid-paced songs that ABC listeners may not identify after hearing the first few seconds. I rang the publicist and explained that those songs may not work that well for the segment. "Oh that's terrific darling! So you're going to tell one of the world's greatest songwriters that nobody in little old Australia knows his songs. I'm sure he'll just love that!"
"No … I … I just … you see I … I don't think … I'm worried that … " And so on, mumbling, bumbling and fumbling my way towards an awkward silence.
"Oh sweetie … cheer up. Write Randy a note, lay on the charm and maybe it will all be okay. Randy's a champ!"
I spent hours composing another long, suitably charming email (just stopping short of describing how an old girlfriend had once rung me in tears and come to my house in the middle of the night to play me his 1978 masterpiece 'Guilty', the Bonnie Raitt version, to explain her erratic behaviour) and hoped for the best. I prepared some questions about 'I Think It's Going To Rain Today' and some general questions about his career and the coming Australian shows in case he had no idea about the song backstory concept. A few days later, five minutes before we're due to receive the call from Randy, I get a text … "All good darling, Randy will talk about 'You've Got A Friend'".
Whew. We had a pretty good chat, discussed the song and his favourite versions and briefly dipped into other topics … his family connection to the film business, childhood visits to New Orleans, Putin, surfing in Australia and kangaroos. An operator who sounded like a robot interrupted a few times, the phone line was dodgy, neither of us referred to the songs he had suggested and I again refrained from mentioning 'Guilty' and the emotional girlfriend. These interviews are tricky without eye contact or any warm up chat. At one point I heard a low humming noise and wondered for a moment if he was doing a spot of vacuuming.
But it was a thrill and an honor to speak to someone who'd created such amazing songs. My favourite part of the conversation was when I asked about the inspiration for 'You've Got A Friend In Me'. I said I'd read that he'd slept with a toy panda called Docky that his father brought him back from Sicily after the Second World War. There was a pause and he said, "That's right! I had him until I was 35 … he was made out of a parachute or something. From someone my father killed in Sicily or something. I used to sleep with it until it got wet and rotted". After another pause I said "Really?" "Nah, that's a joke".
I wasn't game to ask which part of the story was a joke … and half wondered if he was fooling with me … the gushy, earnest writer of convoluted emails who doesn't think anyone in Australia knows songs like 'I Think It's Going To Rain Today' or 'In Germany Before The War'."
You can listen to the interview here: The Friday Revue.
Randy Newman is touring Australia from late January 2020. Check out the tour dates here: Randy Newman Tour.