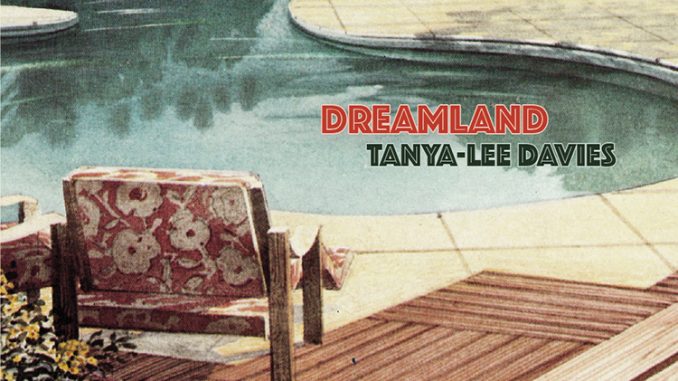 'Bless You' is the new video from Tanya-Lee Davies celebrating the glory, mystery and magic of the feminista.
The song features Amy Valent Curlis, Matt Earl, Pat Quinn and Shane Reilly with Tanya-Lee Davies, and was mixed by Roger Bergodaz and mastered by Colin Wynne. 
The video contains footage from London, Warsaw, Barcelona, California, Poland, South Africa and Bali  and was edited by Tanya-Lee Davies
The new video also coincides with the release of Davies' brand new album Dreamland which will be launched on May 27 at George Lane in St Kilda.
The Melbourne songstress Tanya-Lee Davies specialises in dreamy / pop country / psychedelic folk sounds: big on melody, lush vocals and lyrics that cast spells. She arrives armed with patio frocks, acoustic guitar, an 80's vintage Casio, and gently takes you hostage with her hypnotic artillery.
Raised on a diet of Bacharach, Sinatra & Louis Armstrong, TLD found her own psychic in the sounds of Laurel Canyon, Nashville and early 70's New York.
The latest album DREAMLAND, a lockdown love child, is a glamorous recounting of late night arrivals and departures from the hearts honeymoon suite, contemplations on seasons, magic, lunar influences, and tender reflections on holy and unholy renewal: all held together by acoustic folk and tremolo rich electric guitars, pedal steel, tambourines, haunting harmonies and shimmering vibraphone with the warm honey tones of Tanya-Lee's unmistakable voice guiding you deep into the magic.
In another life, possibly during the summer of love, TLD found herself at a séance at the home of John Cassavettes and Gena Rowlands, with Jenny Lewis, Mazzy Star, Carole King and Ronnie Spector. In a psychedelic moment they morphed into one deity that she has worshipped ever since.
Tanya-Lee Davies wrestles her muses into shape one song at time resulting in three albums of her own creations Perfect Moment, Bloom, Superdarling – and The Duetting Damsel, a compilation of duets by some of her favourite writers, where she joins voices with fourteen of her Gentlemen Friends including Stephen Cummings, Matt Walker, Rob Snarski and other vocal luminaries. This new album could be a singer songwriter's Californian dream, a girl group sound gone swampy post a New York trip, or the Mamas (without the Papas) after an unlikely sleepover in Nashville, either way, and in every way, it's a romantic mesmerising brew.
Tanya-Lee Davies releases DREAMLAND May 2nd, 2022
Album launch on May 27 at George Lane St Kilda.