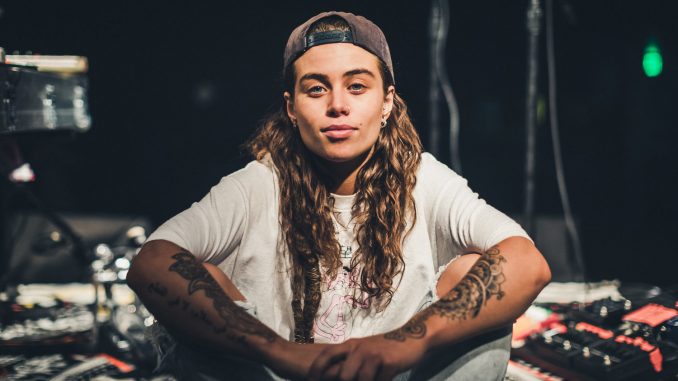 Tash Sultana has announced a huge arena tour throughout Australia, calling it her 'Homecoming Tour'.
Sultana has had massive success overseas with a sold out world tour. The Australian musician is planning on returning home for a final portion of shows on home turf.
The announcement said that this will be the last chance to see Sultana until the end of 2018 due to an impending record that Sultana will be working on after this last round of shows.
The Pierce Brothers and Willow Beats will join Sultana on the Homecoming Tour.
For more information, visit: http://www.tashsultana.com/tour  or secretsounds.com
Tash Sultana Homecoming Tour

18/11: Adelaide Entertainment Centre, Adelaide

01/12: Hordern Pavillion, Sydney

07/12: Fremantle Arts Centre, Fremantle

09/12: 3 Oceans Winery, Margaret River, Metricup

14/12: Margaret Court Arena, Melbourne

16/12: Noosa AFL Grounds, Noosaville

Festival Appearances

25/11: Spilt Milk Festival 2017, Canberra (Festival Appearance)

02/12: Vanfest 2017, Forbes (Festival Appearance)