Old Crow Medicine Show will be returning to Australia for the first time in 8 years to embark on an East Coast tour with Valerie June.
The Tennessee artists will be performing Bob Dylan's Blonde On Blonde in its entirety as a tribute to the musical icon – a show which has already garnered acclaim overseas.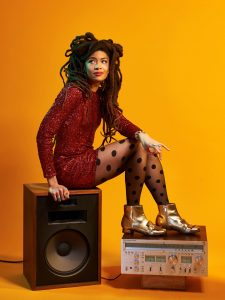 The tour, which will be in September and October, will be performed in conjunction with Americanafest – an all Americana festival which takes place in Nashville each year around the same time. With more Australian's visiting Tennessee, the Australian leg of the tour has international support, with the announcement saying "The tour is also proudly supported by the tourism bodies of Tennessee and Memphis."
Old Crow Medicine Show and Valerie June will be bringing their Tennessee sound to Australia in what will be a series of not to be missed shows, with the tour showcasing the very best of Americana.
"Together, they make a solid representation of The Soundtrack of America. Made in Tennessee," the announcement read.
Old Crow Medicine Show will also be performing at Caloundra Music Festival.
For more information, visit: CrowMedicine.com or ValerieJune.com or http://www.chuggentertainment.com/
Old Crow Medicine Show Performing 'Blonde On Blonde' 2017 Tour Dates with Special Guest Valerie June
28/09: The Tivoli, Brisbane
01/10: Forum Theatre, Melbourne
03/10: Enmore Theatre, Sydney