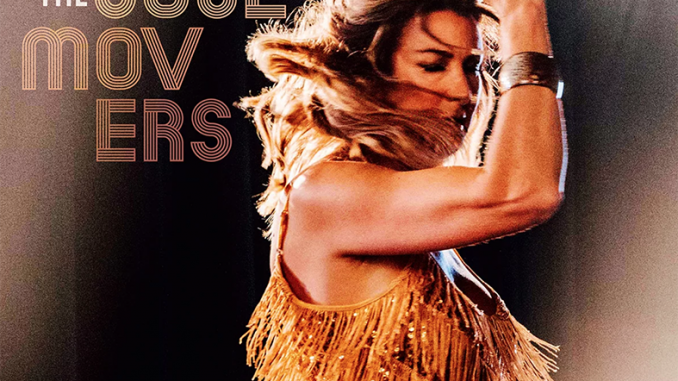 THE SOUL MOVERS – BONA FIDE
By Stuart Coupe.
There's no question that intellectually the principles in The Soul Movers can quote chapter, verse and obscure B-sides by the dozen when it comes to the rich and diverse history of this thing known as soul music. There is also absolutely no doubt that they love – passionately love – soul music.
Now, with the release of their second album, The Soul Movers are increasingly learning how to feel soul music too. And that of course is the key. This is music that is all about passion, emotional, nuance, heartbreak, celebration, hurt and love.
It's intense, it's felt and those who play and sing it the best have that other worldly ability to deliver its dictums in a manner that convinces the listener – hell yes, it preaches – that the events sung about happened to the singer maybe 25 seconds ago and are as raw and immediate as possible.
You can't fake this shit. Well, you can try but, well, you know all the clichés about how much that stands out if you ain't got that f-e-e-l-i-n-g.
So, with Bona Fide it's clear that The Soul Movers have moved a distinct step forward in what is presumably a quest to be not just a good party band but a band of real deal soul brothers and a sister.
And one way to do this is surround yourself by the best players still around and take in the rarefied air of the studios where its greatest moments were conjured up by mere mortals struck by inspirational lightning.
To that end Bona Fide was recorded in seven historic studios in the United States – places like FAME studios, Royal Studios, Muscle Shoals Sound Studios and Sun Studio.
Thrown into the mix were some of the folk who've played on many of the greatest ever soul records – bass player David Hood and keyboardist Spooner Oldham. They're still guns for hire but far from being as jaded as you could reasonably expect they continue to throw heart – and soul – into the projects they're employed to work on.
And the Soul Movers are no slouches in this caper.  Lizzie Mack (vocals), Murray Cook (guitar), bassist Andy Newman, keyboardist Marko Simec, and drummer Stuart Wilson have several lifetimes of playing and absorbing music under their collective bonnets.
The best moments on Bona Fide are when The Soul Movers relax into what they're doing. You can almost feel when they forget the history of the studio, they're in and the people standing next to them during the recording.
Most of what's on the album is what we know as S-O-U-L but there are moments when they edge comfortably into country pop and rockabilly territory.
The most noticeable downside on an otherwise very, very fine album is the inclusion of no less than eight audio snippets of studio chatter from the recording sessions. I'm honestly not sure why The Soul Movers thought this was a good idea. It (only just) works once to set the scene ('hey, this is real deal studio shit with THE dudes' type of thing) but I've listened to Bona Fide maybe ten times whilst writing this and it's become increasingly annoying. It comes across as trying too hard to be authentic and therefore erodes some of the intensity of the actual performances.
The upside is that in the digital age those using that medium will be able to program this stuff out. But it's hard yards for the CD buyer.
That aside Bona Fide is the sound of a talented, experienced bunch of soul music lovers making a record where the essence of the passion and feeling is coursing through their veins. You can't really ask for anything more.