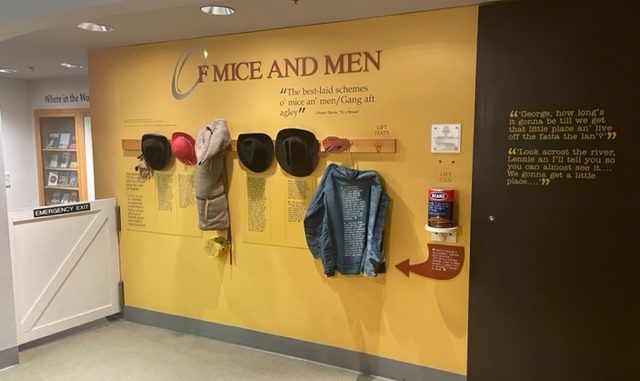 The Trip Day #3: Monterey to Salinas and the National Steinbeck Center and Steinbeck's House.I bought the 50th anniversary edition of 'Travels With Charley'. (In the car on the way there we were listening to the Beach Boys' 'California Saga' from Holland which mentions the book).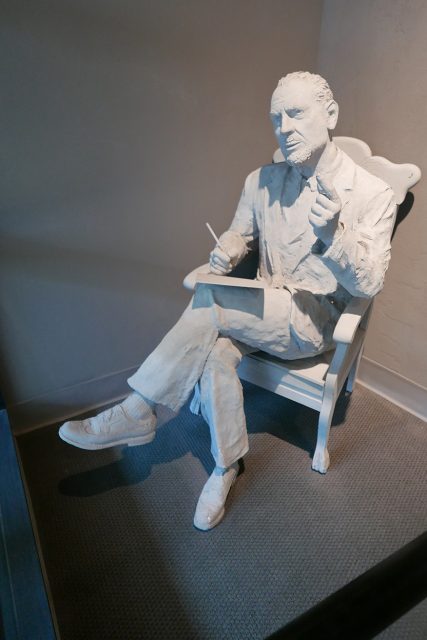 The literary inspiration was palpable. To paraphrase Jack Black in the film Year One: 'I feel more intelligent already.'
We then drove to San Francisco, checked into the hotel and headed off to the City Lights bookstore via the TMobile store to get a US SIM card. Walked the 2km via the Stockton Street tunnel and through Chinatown. Colin had to buy a copy of Ginsberg's Howl. I will wait to buy more books on the way home next month.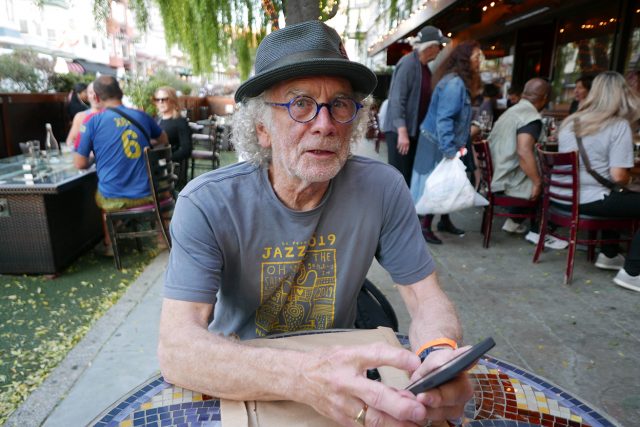 The famous Vesuvio Cafe next door didn't serve food (The Beats obviously only needed to drink). We found a bar/grill up the street, the Bella Corte, that I think will prove the cheapest meal of our journey: $20 each for the burger (no fries) and soda. Plus a jazz piano player. Groovy. Walked back past Union Square and managed to just make it to the Apple store in time to buy the one adaptor I did not have.
Missed the Apple event this morning but I am told it marks the birth of the satellite phone for everyone. Maybe I'll have to get one to get decent reception in our little pocket of Mrrumbeena! Did you ever think we would be paying A$1900 or more for a mobile phone?
Leaving early tomorrow to fly to Nashville via Denver in what will be a very long day.