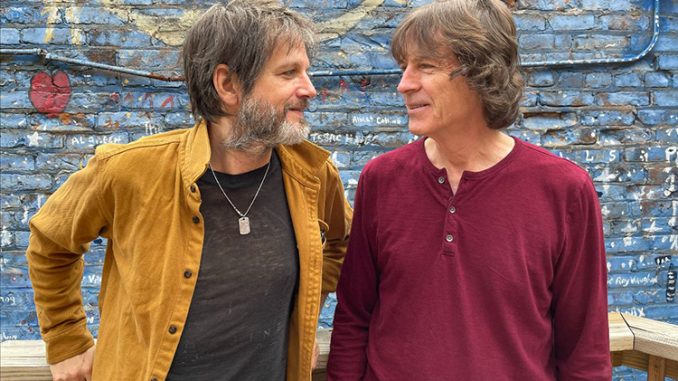 Awesome  acoustic show from Those Pretty Wrongs at the intimate Merri Creek Tavern.
While most of Those Pretty Wrongs Australian tour included a full band set backed by Alex Hamilton and band – who is also support for the tour. Tonight's show at Northcote's Merri Creek Tavern was a fully acoustic affair, featuring just the with the duo – Jody Stephens on lead vocals and Luther Russell on acoustic guitar and harmonies.
Opening with "Time to Fly" from their second album Zed for Zulu, and "Lucky Guy" from their 2016 self titled debut.
They also featured lovely stripped back arrangements of much of their latest album Holiday Camp with the catchy "Paper Cup" a standout.
With Jody mainly know as the drummer, and surviving member of Big Star the encore paid tribute to his seminal heritage with great versions of Big Star's "Ballad of El Goodo", "For You" and a blissful "Thirteen".
The ecstatic crowd encouraged the pair to return for a quick second encore which included "He Ain't Heavy He's My Brother" which was co-written by Luther's grandfather Bob Russell. Luther then took lead vocals for a closing "Take Care" from the often maligned but still great Big Star Third / Sister Lovers album.