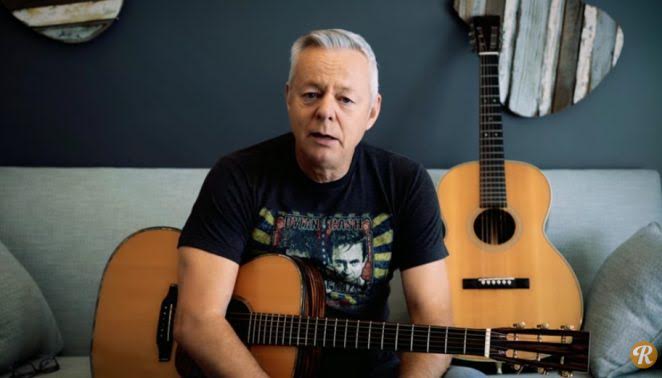 Proceeds from Official Reverb.com Shop Will Benefit Guitars for Vets, MusiCares, and Doctors Without Borders
The legendary and award-winning Tommy Emmanuel has helped bring awareness to rock Down Under over his decades-long career and this week, he's helping bring awareness to some of the charities near to his heart. Through the Official Tommy Emmanuel Reverb Shop, Emmanuel will be selling a range of his personal guitars and amps. All proceeds from the shop will go to charity.
Emmanuel has been involved with Guitar for Vets for several years, advocating for veterans struggling with PTSD and championing the healing power of music. The charity, which helps provide guitars to veterans in need, will receive a portion of the benefits from Emmanuel's Reverb shop. Proceeds will also go toward MusiCares and Doctors Without Borders.
"I want to say a big thanks in advance for your generosity and for helping Reverb.com and myself raise money for these different charities," Emmanuel said in a video from Reverb.com. "It's great to be involved, it's great to be effective and pay it forward."
Among the guitars for sale is Emmanuel's "Pay It Forward Martin" that he bought to help a sick friend and hopes will continue to help others through this sale. You can view a complete list of the guitars and amps for sale here and hear Emmanuel talk about several of the guitars here.
Emmanuel's newest album, Christmas Memories, was released on October 28. He is launching his Classics and Christmas tour, with one set of classics played solo and one set of Christmas hits played with Pat Bergeson, Annie Sellick, and John Knowles, CGP. Stay informed about tour dates, find tickets, and purchase his new album through his website.
The Official Tommy Emmanuel Reverb Shop will open on Thursday, November 10, in the U.S. (Friday, November 11 in Australia.)
You can view the LIVE shop here: https://reverb.com/shop/the-official-tommy-emmanuel-reverb-shop?_aid=media
About Reverb
Reverb.com is the online marketplace to buy, sell and learn about new, used, vintage and handmade music gear. Since launching in 2013, Reverb.com has grown into the world's most popular music gear website with more than seven million monthly website visits. At any given time, the site has roughly half a million listings ranging from electric, acoustic and bass guitars to effects, studio gear, synthesizers, drums, DJ equipment, orchestra instruments and more.