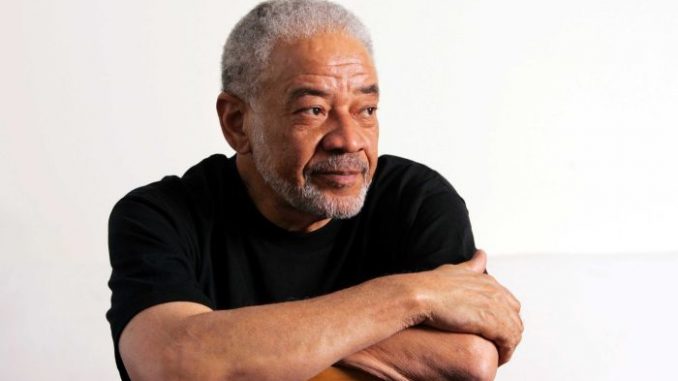 Bill Withers, the legendary US soul singer, who had hots with songs such as 'Ain't No Sunshine' 'Lean on Me' and ' Lovely Day,' died aged 81 of heart complications on March 30.
The three-time Grammy Award winner who retired from making music in the mid-1980s, died on Monday, March 30, in Los Angeles, according to a statement from his family. He is survived by his wife Marcia Johnson and their two children, Todd and Kori, who issued the following statement.
"We are devastated by the loss of our beloved, devoted husband and father. A solitary man with a heart driven to connect to the world at large, with his poetry and music, he spoke honestly to people and connected them to each other. As private a life as he lived close to intimate family and friends, his music forever belongs to the world. In this difficult time, we pray his music offers comfort and entertainment as fans hold tight to loved ones."
Tributes have been flowing in from musicians and politicians alike:
Brian Wilson posted: I'm very sad to hear about Bill Withers passing. Bill was a "songwriter's songwriter" and wrote so many great songs like "Ain't No Sunshine" and "Lean On Me." A real loss. Love & Mercy to Bill's family.
Bootsy Collins: Mr. Lean On Me Bill Withers changed frequencies! We have Lost Another Great One! Our prayers go out to his family & friends! His songs should always be in the Time Capsule of Love & Unity! What a Brilliant Man! Thx u for ur Gifts. R.I.P.
Margo Price: Fly high Bill Withers- the greatest of all time. This world didn't deserve you. Side note- his drummer James Gadson is also a legend and I was lucky enough to have him play on my upcoming album.
Lenny Kravitz: Rest in power Bill Withers. Your voice, songs, and total expression gave us love, hope, and strength. My soul always has & always will be full of your music. Your humility displayed & depth of your power as you carried us all to a better place. You're still & always will be Bill.
Lukas Nelson & Promise of The Real: Bill Withers was a master at expressing the need for human connection .. among his incredible repertoire, his song "Lean On Me" especially resonates now.
We also know that he was a genuinely kind human soul, and we are grateful for his time on this planet .. Rest In Peace Bill
Harry Shearer: The silencing of a sublime voice. RIP Bill Withers. Aint no sunshine.
Bill Clinton: I love listening to Bill Withers sing. Today as we mourn his death, we should lean into the sentiment of one of his most loved songs: lean on each other when times are tough and know that there's always tomorrow. May he rest in peace.
Kamala Harris: The world lost a legend. Soul singer Bill Withers' song Grandma's Hands is one of my favorites and reminds me of my grandmother and so many other mother-figures in my life. Let's all continue to live by his cherished lyrics during these times and lean on each other.