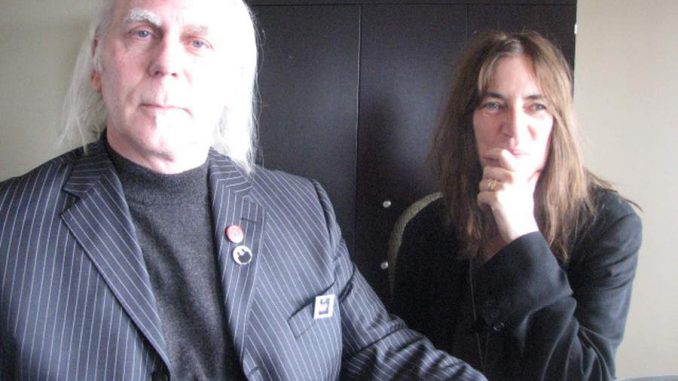 A unique voice in Melbourne radio has been silenced but will never be forgotten.
By Brian Wise.
Below is an article I wrote for Triple R's magazine The Trip in August 2011.
'In my younger and more vulnerable years my father gave me some advice that I've been turning over in my mind ever since,' says Nick Carraway, narrator of F. Scott Fitzgerald's The Great Gatsby. 'Whenever you feel like criticising anyone,' went the advice, 'just remember that all the people in this world haven't had the advantages that you've had.'
Indeed, 'The Ghost' – or Stephen Walker as he is sometimes known – has been a font of advice for more than two decades. Not just to myself but to many others. Even if you do not know him all you have to do is to tune into his radio program to share the knowledge.
A few of us have also shared at least one simple advantage that might have eluded others: We are children of the radio age, not quite but almost dreaded baby boomers. We grew up when radio was king and we heard The King and his ilk.
We were tied to the radio. At dinner we sat around the radio in the kitchen by an old Bakelite Pye and listened to serials like Hopalong Cassidyand Biggles. No doubt Stephen heard the portentous words 'Who knows? The Phantom knows.'
Can you imagine what it must have been like for a 6 or 7 year old to hear Little Richard shriek 'a wop bop a loo bop a lop bam boom.' Then Elvis went into the army and radio was hijacked by milksops like Pat Boone who incredibly, had a hit with Richard's 'Tutti Frutti.' It is the most frightening cover version you will hear. We knew who we liked and it wasn't Pat Boone!
Americans had Wolfman Jack but we had our own local radio heroes. Stan Rofe was one of those who ruled the airwaves playing 'the platters that matter' (you might have heard that one on The Cave). Sometimes Stan would repeat a song saying, 'I like it so nice I'm playing it twice.' He would play 'My Big Blon' Baby' (Jerry Lee Lewis) or The Strolling Bones. In fact, he met the Stones, was the MC for their shows at The Palais.
Not just personalities, DJs of this era had created their own unique persona. Sound familiar? Would The Ghost Who Talks fit right in there?
Disc Jockeys, as we called them, even got to choose some of their own music – before the Top 40 format arrived from America. Can you imagine that on commercial radio now? In the '70s, Graeme Berry had the Album Show on 3XY and Chris Winter presented Room to Move on the ABC – further important inspirations. By the time we got to university we not only had the love of music but we knew that radio could be more than just DJs sloganeering: you could also play music that was way out and be informative about it.
Years after he had been retired from commercial radio, Stan Rofe took over my Sunday night timeslot on Triple R when I moved to Saturday mornings. Gary Young operated the panel. Stan, of course, was full of stories but his style of radio was out of date by then for a commercial audience. I realised that his most important quality was not his voice: he had 'great ears.' Stan could pick a truly great song instinctively; he did not need phone out research, focus groups or consultants. He could also construct great brackets of music and then tie all the songs together with his anecdotes. This would have you glued to the radio.
So The Ghost did not just suddenly appear on Triple R thirty years ago. I imagine that he had been plotting the scenario for years – maybe from when he was a teenager in the '60s.
In his years as Program Director, Stephen proved that he, like Stan Rofe, had great ears. You could hear the results in the programming. He had this notion that Triple R should appeal to people out in the 'burbs, not just Fitzroy. He had the revolutionary idea (for community radio) of a breakfast team. He heard Julian from Crud and persuaded him to do a ten-part series. It blossomed. I think the old guard did not approve of this new approach but Stephen had the idea that Triple R's educational licence meant education in the broadest sense.
As Stephen's time as PD fades it becomes a little easier for his successors. Yet almost all of them have pretty much kept to the Walker template – and, I might add, have achieved even greater success. If it is not broken, why fix it?
When I gave up working full-time I would often be in Triple R on a Friday afternoon and would encounter Stephen in his programming role. If I had done something he did not like he would stroke his chin and muse, "Mm, that was interesting the way you did that – I don't think I've heard that before." Or he might say, "Why don't you try this next time?" and suggest a strategy. 'You don't have to give all the information about an album in one week if you are going to play it again,' he would say. He remains the only person I know, who listens to radio more than I do.
"We might hate commercial radio but we can learn from its production techniques," Stephen would say, pointing out the finer points of presentation: how sponsorship announcements should be used; how time calls should be given; how back and forward announcements can be varied; how you can construct a bracket of music and segue from song to song; how you should not use two words ('out of') when you can use one ('from'); how there is a difference between tunes and songs! You get the message?
I still receive gems of wisdom in my occasional phone calls and visits. Others do too. You can hear this in many programs. Tim Thorpe who also spends a lot of time in the station is the receptacle of the same wisdom. So, I suspect, is Karen Leng. You can tell who listens carefully. We are not trying to do the Skull Cave but we are trying to produce something as seamless.
One Friday afternoon recently I was in a car with my partner and the radio, of course, was on Triple R. We listened to a few songs and I said, 'Stephen is not doing the show today.' 'How can you possibly tell? The music sounds the same,' came the response. Almost but not quite. Also, the segues were slightly longer. Surely, the sign of someone who has imprinted their own style on a program and a station is when they don't even have to talk for you to know they are there or not. (I remember Richard Thompson once telling me – after he had worked with Bob Dylan and Keith Richards – that he thought the sign of a true legend must be when they didn't have to talk to you!).
Sometimes we mere mortals can feel like a novice cricketer looking at Don Bradman's career; you know that you can never be as good but you can hope to learn how to play a few similar strokes. And this is where Stephen gave me his latest piece of advice, that made me feel a lot better after the 2010 Radiothon. 'You know,' he said, encouragingly, 'it's okay to be second best.'