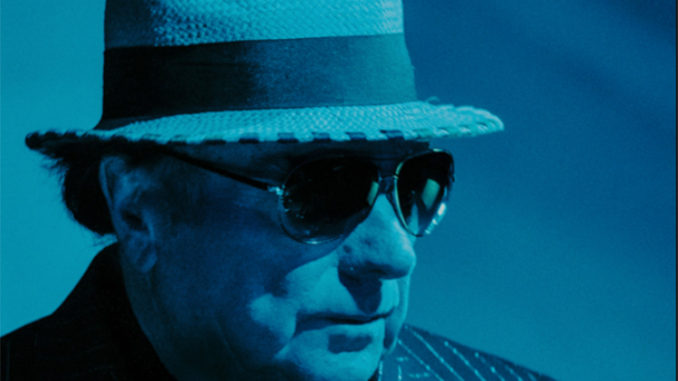 By Brian Wise.
VAN MORRISON – LATEST RECORD PROJECT VOL.1 (EXILE/BMG)
On his Australian tour of 2000, Lou Reed insisted on playing only recent songs. You can imagine how well this went over with the audience. The biggest reception by far arrived in the encore when Reed played the 'hits' 'Sweet Jane' and 'Vicious.' Reed wanted to showcase his current writing while the fans, who were paying, wanted to hear what they knew. I think Lou got the message and he didn't like it.
Of course, this is a dilemma faced by many veteran artists, including Van Morrison who sings, "Have you got my latest record project? Not something that I used to do, not something that you're used to," on the title track of his imaginatively named latest record project, a double album of 28-songs.
The problem for Morrison and no doubt for many of his contemporaries is that all of the best songs on the new album sound exactly like almost everything he has done in the past few decades. (And who wants to hear new songs by the Rolling Stones when the best thing they released in 30 years was an album of blues covers?).
In 2017 when he played the Ascend Amphitheater, Morrison included 'Mechanical Bliss', a weird and obscure song that appeared as the B-side to 'Joyous Sound' in 1977. Needless to say, it was un-appreciated except by die-hard fans (like yours truly) who thought it a brave if not foolhardy and yet strangely admirable move. It was a reminder that Van has certainly produced weird shit when the occasion has required it, such as fulfilling a record contract or getting revenge for an odious one. But in this case, he is at an age and stature when he could do anything he likes instead of whining about listeners.
The major question is not why we won't accept Morrison going in a new direction but why, if he is so concerned about it, he doesn't actually do it instead of complaining about it and then creating songs that sound like they have come straight from his back catalogue.
Not that this is a problem most of the time on the new album: Morrison's singing is still great, his sax playing is better than ever and the ensemble for the recording is terrific. The few covers such as 'It Hurts Me Too' and 'My Time After A While' fit in nicely with a mixed batch of originals. Personally, I am quite happy to hear Van Morrison sounding exactly like himself.
Yet while the components are all there for a relatively enjoyable listen, the double album becomes a vehicle for Van to moan about the state of the world and how has been treated. (Something that also goes way back in his career). It's like having your grumpy old uncle turn up at Christmas dinner wanting to start a fight. Perhaps the song 'Psychoanalysts' Ball' is a cry for help?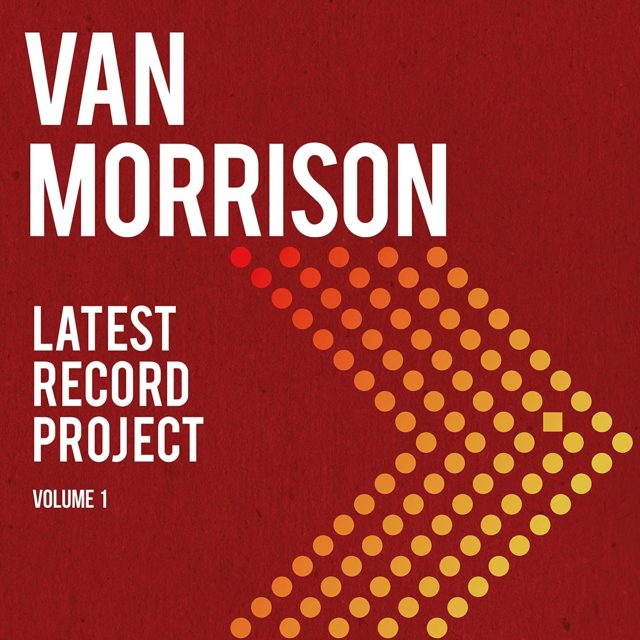 In some cases, we must certainly disagree severely with Morrison's opinion. A song such as 'Jealousy,' which is maybe the best song on the album, really sounds like a Morrison classic apart from the whining about what people are saying about him. It brings up the question of how we are able to separate a musician's music from his words and actions. (Brought to the fore even more recently by Ryan Adams releasing several albums in the wake of serious allegations). Still Morrison's greatest sin so far appears to be that he is just a grumpy old bastard who seems to be leaning politically somewhat to the right of Genghis Khan.
But you certainly have to give Morrison high marks for effort and persistence; not too many of his peers are releasing double albums these days.
'Why don't they just let me be / They don't dig my philosophy / It's just jealousy,' he moans. No, Van it's because your beliefs are those of a whacko, especially when it comes to Covid-19.
'You don't have a clue / Just what it takes / You say you never got the breaks / But do you have what it takes / To make the grade?' (Nasty).
'Jealousy / The things they say about me / I'm not too blind to see.' No way. Please someone send him a message: Van, no one cares!
Similarly, many songs which otherwise fit beautifully into the Morrison oeuvre just allow him to vent, like Melbourne supporters constantly complaining that they haven't won a Premiership since 1964. 'Who's getting grumpy?' sings Van. You, mate!
Still, if you don't like the lyrics, you can always ignore them. There are plenty of songs here that sound really good and which Morrison fans will enjoy. So, this is probably a great album to listen to from another room!