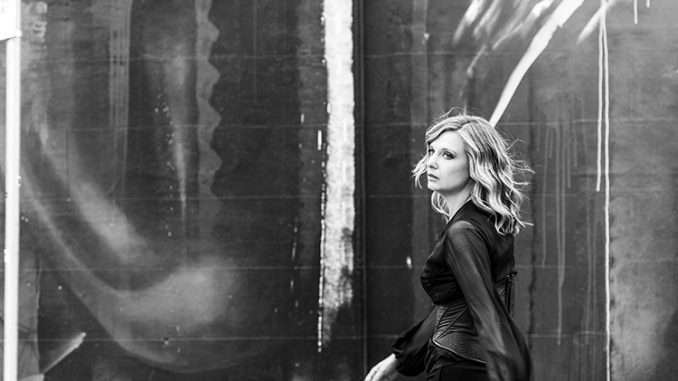 Reviewed by Des Cowley.
Vanessa Perica Orchestra – Love is a Temporary Madness (Independent)
Big bands in jazz have a long and illustrious history. On the one side, we can point to the powerhouse swing of early Duke Ellington and Count Basie; on the other to the subtle tonalities of composer/arrangers like Gil Evans and George Russell. While such a simple dichotomy fails to do justice to a far richer history (later Ellington, for instance, has a foot in both camps), it does provide a way of thinking about Vanessa Perica's music. With its emphasis on subtle texture and tonal colour, it's fair to say her music sits firmly in the Gil Evans tradition.
Perica is a Melbourne-based composer, originally hailing from Perth, where she studied jazz composition and arranging at the West Australian Academy of Performing Arts (WAAPA). For this, her first album, she's assembled a dream team, a seventeen-piece ensemble boasting the cream of Australia's jazz scene, including Jamie Oehlers, Julien Wilson, Phil Noy, Carl Mackey, Paul Williamson, Mat Jodrell, Ross Irwin, Jordan Murray, Andrea Keller, Theo Carbo, Sam Anning, and Ben Vanderwal. It says a lot about Perica's standing that she can harness such a surfeit of talent; more so when we consider these musicians have sublimated their own instrumental prowess in service to her compositional vision.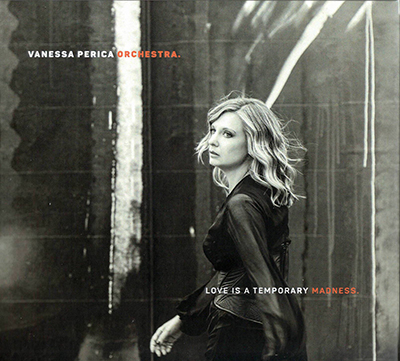 The album's opener 'Spaccanapoli' unfurls a stately brass theme, before shifting to an urgent rhythmic pattern, driven by the steady pulse of Carbo's guitar and Keller's piano. The piece develops with complex overlay of brass and wind, setting the scene for Mat Jodrell's fiery trumpet.
'Dance of the Zinfandels' hinges on a rhythmic dance, segueing between the zany and the stately. 'Woody's Lament', a genuine standout track, is propelled by Andrea Keller's gorgeously repetitive piano phrases, as the ensemble alternates between fast and slow passages, climaxing with Julien Wilson's soaring saxophone. 'Saint Lazare' is highlighted by Matt Jodrell's spellbinding and haunting trumpet. The album's title track is a lush affair, Keller's piano laying down romantic flourishes, over which Mackey's soprano sax spins a tale of star-crossed lovers.
At times, there is a cinematic quality to the music, heard on a track like 'Scar for Charlie' which evokes the jazzy scores of Elmer Bernstein's Man with the Golden Arm or Ellington's Anatomy of a Murder.
Perica's compositions warrant comparison with the work of contemporary American composer Maria Schneider, one-time protégé of Gil Evans and later David Bowie collaborator. Schneider's masterful compositions like 'Cerulean Skies' or 'The Thompson Fields' are full of visual cues, bold and dramatic, as they strive toward narrative or storytelling. In the same way, Perica creates dense, multi-layered works, full of complex shading, that are forever twisting and turning, alternating solid rhythmic foundation with free-flight. At their best, they are brimming with emotional resonance, highlighted by rich sonorities.
In recent years, Australia has been fortunate to boast a number of exceptional jazz ensembles specializing in original local composition: the Australian Art Orchestra, the Monash Art Ensemble, Jazzgroove Mothership Orchestra, Sirens Big Band. At the same time, we've witnessed a new crop of adventurous young composer/arrangers, specialising in ensemble writing, like Johannes Leubbers and Ellen Kirkwood.
On the strength of her impressive debut album, superbly realized by her fellow musicians, Vanessa Perica can be considered amongst the vanguard of this new wave.