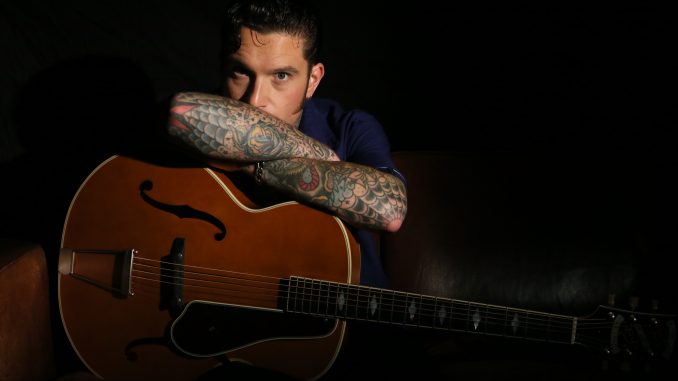 Luke Yeoward has today released his new track and video exclusively on Rhythms. Watch now!
The former frontman of King Cannons has ventured out as an independent artist after a long break from music altogether, and has returned with his debut album Ghosts.
'Whose Side Are You On' is from Yeoward's debut album Ghosts, and features Chris Cheney from The Living End.
Yeoward elaborated on this collaboration in the announcement:
"Chris Cheney and I wrote this song from an idea he had in his back pocket. He showed me the idea and it was quite different to anything either of us had ever done before. I took it and ran with it. It's about old friends, how things change and how things stay the same. How people take their own paths. I play percussion and bass on this track, I wouldn't dare play the guitars. Chris plays them. Haha."
Yeoward's debut album is inspired by the likes of Joe Strummer, Bruce Springsteen, and Chuck Berry.
Yeoward says of the title track:
"'Ghosts' is a reminder that anything is possible and anything can change. It's never too late. The forgotten will be counted. In this instance, music is the instigator of action. It only takes a split second for something to happen."
Ghosts is out now.
For more information on Luke Yeoward, head to: https://www.lukeyeoward.com/