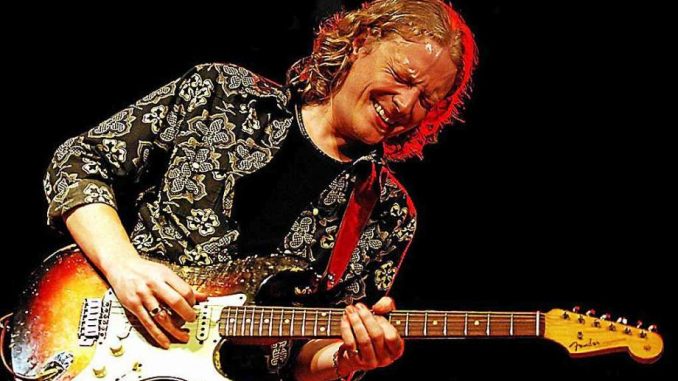 By Andra Jackson
German jazz hip-hop Trio Elf and American sonic FORQ explore the outer reaches of jazz. They make their first Australian appearance at next month's Wangaratta Jazz and Blues festival. Other international acts in a program light on American acts include Canadian jazz- fusion group the Shuffle Demons. Award winning Dutch saxophonist Yuri Honing and his Quartet make a welcome return having played at the festival for the first time in 2010.
The cutting edge Trio Elf won the Bremen Jazz award in 2016. They are seen as reinventing the classic jazz trio format drawing on grooves including hip-hop, electronics and club styles to set off on their improvisations. The individual members, pianist Walter Lang, drummer Abendblatt Gerwin Eisenhauer and bassist Peter Cudek are considered exemplary musicians but as a trio they have been hailed for their daring interplay. America's Downbeat magazine described them as ` unearthing what once made jazz so great.''
Artistic director Adam Simmons, one of a team of four that took over programming the festival last year, nominates Trio Elf as the act he is most excited about. He saw them at Germany's Jazz Ahead Festival last year. "There is a quirkiness, a nice irreverence about them that feels like it would fit an Australian audience,'' he says. He divulges that the trio actually has a fourth hidden member who works the electronics.
FORQ is a dynamic genre-bending band. Between them members bring some impressive credentials to the mix. Keyboard player and founder of the group Henry Hey has played with David Bowie, US drummer Jeff "Tain'' Watts (a previous festival guest), and has been a musical director for George Michael and Rod Stewart. Other members include bassist Michael League, leader of Snarky Puppy, guitarist Chris McQueen also from Snarky Puppy, bassist Kevin Scott who played with Col Bruce Hampton and  drummer Jason JT Thomas has played with Roy Hargrove, Marcus Miller and Les McCann..
The Shuffle Demons are a high-energy jazz/funk band known for their outlandish stage antics. The group's line-up includes three saxophonists, bassist and a drummer, all recognized for their musicianship. The band cites such influences as Sun Ra, Mingus and the Beastie Boys for its heady fusion music that includes what they term bop rap. The band previously performed in Australia at the Dubbo Jazz Festival in 2011.
Otherwise the program draws heavily on collaborations           between Australian or Australian based artists and overseas performers from France, Czechoslovakia, India, Sri Lanka and Japan. This gives audiences a chance to appreciate established local jazz musicians in difference contexts while providing an opportunity for them to expand their music in new directions.
Australian musicians are the main beneficiaries in this year program with highlights including the return of Sydney's ground-breaking Ten Part Invention with John Pochee on drums; a tribute to the late bassist Jackie Orszaczky from former band members; a collaboration between two of Australia's leading jazz composers and performers in the coming together of award winning saxophonist Sandy Evans and pianist Andrea Keller; the premier of a new work by the Australian Art Orchestra, and performances by singers Wilma Reading and Tina Harrod.
Another highlight is a CD launch by last year's National Jazz Award winner trombonist James Macaulay with runner-up Niran Dasika, bassist Marty Holoubek and Japanese drummer Shun Ishiwaka. The CD was recorded during a visit Macaulay made previously to Japan. This year's National Jazz Award competition features drummers. Simmon's tip is also to look out for the young Melbourne band Jackal with the talented pianist Max Teakle.
The blues program breaks with tradition by having no blues players from America, home of the blues and where there is a wealth of veteran and younger blues players yet to be introduced to Australian audiences. The two international blues player are from Britain –innovative award winning guitarist Matt Schofield and blues/folk act Starlite Campbell. A welcome return to the blues tent is Sydney's Ray Beadle coming out of semi-retirement to perform. The great line-up of Australian blues acts includes the Backsliders and a new blues collaboration called Opelousas with singers Kerri Simpson and Alison Ferrier, Collard Greens' Anthony `Shorty'' Shortte.
An innovation to this festival- the 29th– is the revamping of St Patrick's Hall with the stage on the floor, casual seating and a bar to create "a more festival club vibe'', Simmons says. Last's year's moving of the blues in Merriwa Park proved a success, bringing the jazz and blues wing of the festival closer and will remain, Simmons says.
*The Wangaratta Festival and Jazz and Blues runs from November 2 to 4. For early bird tickets and more information: www.wangarattajazz.com