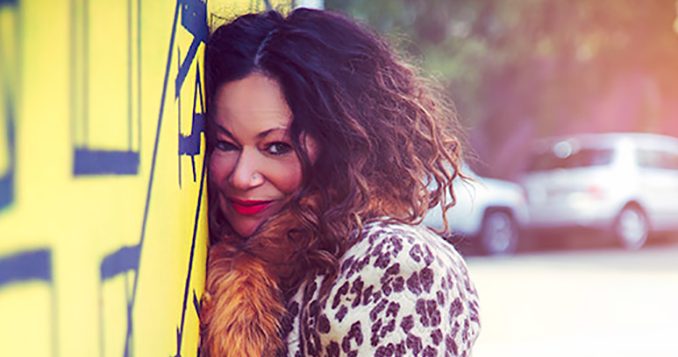 The Wangaratta Festival of Jazz & Blues, to be held from November 2-4 in Wangaratta, north-east Victoria, has announced its 2018 program.
This year's program is claimed to be the most internationally-diverse in the festival's history, with the likes of electrifying UK blues guitarist Matt Schofield, US 'sonic explorers' FORQ, German jazz-hip-hop piano group Trio ELF, and, in a return to Wangaratta for the first time since 2010, the Netherlands' Yuri Honing Quartet.
The local line-up features the world premiere of the Australian Art Orchestra's new work, revered Indigenous Australian jazz vocalist Wilma Reading, legendary US drummer Bernard Purdie in a new collaboration with all-female soul band Sweethearts, Ray Beadle coming out of retirement to perform on both jazz and blues stages with Clayton Doley and Red Hands, and Tina Harrod performing her lauded new album, City of Longing, as well as guest-starring on the beloved annual Jazz Mass program.
Festival Chair Mark Bolsius praised the artistic team – Zoe Hauptmann, Frank Davidson, Scott Solimo and Adam Simmons – for creating a program jam-packed with fresh new faces, venerable favourites and award-winning musicians from the UK, US, France, Japan, Indonesia, the Czech Republic, India, The Netherlands, Germany, Sri Lanka, Canada and Australia.
"This year really builds on the successful rebirth of the festival in 2017, when our new venues, partnerships, precinct layout and programming team were universally endorsed by audiences, artists and music critics," Mr Bolsius said.
"Not only do we have the most diverse international line-up ever, but we continue to offer a world-class Australian line-up, something that is unique to this festival. With more than 300 musicians in over 80 concerts across eight concert locations, we promise there's something for everyone. We're confident that we have the right mix of music, artists, stages and programming to satisfy and delight not just serious jazz and blues aficionados, but also tourists to northeast Victoria and of course our local music-lovers."
Artist highlights include:
UK blues guitarist, Matt Schofield, whose virtuoso playing has seen him named as one of the top 10 British Blues Guitarists of all time and inducted into the British Blues Hall of Fame;
World-class sonic improvisers, FORQ, from the US, featuring keyboardist Henry Hey (David Bowie, Empire of the Sun) and bassist Michael League (Grammy-winning leader of Snarky Puppy) and touring their third album Thrēq;
Vocalist Wilma Reading, whose numerous international career highlights include touring with the Duke Ellington Orchestra, performing on The Tonight Show Starring Johnny Carson, lead roles on London's West End, and featuring at New York's Copacabana Night Club;
From The Netherlands, the Yuri Honing Quartet, in a welcome return to Wangaratta for the first time since 2010, this time with an acclaimed new album, Goldbrun;
The world premiere of a new work by the Australian Art Orchestra—a contemplation of the 100th anniversary of Armistice Day in music by Andrea Keller, Peter Knight and Tilman Robinson;
A slew of inspired local/overseas collaborations including Three Seas, a cross-cultural and cross-genre collaboration between musicians from India and Australia;
The new Victorian Youth Jazz Collective, led by James Mustafa, paving the way for a whole new generation of young jazz musicians;
Opelousas, a new blues collaboration between Kerri Simpson, Alison Ferrier and Anthony 'Shorty' Shortte of Collard Greens and Gravy fame;
Ex-Canberra guitarist, Alex Stuart, touring with his French quintet;
Wild woman of blues and 2017-18 MBAS Blues Performer of The Year, Kelly Auty, performing her new all-original blues album, Kelly's Blues;
The Adam Simmons Creative Music Ensemble with the Afrolankan Drumming System (Ray Pereira) and Indian dancer Vikram Iyengar performing The Calling;
2017 National Jazz Award winner, James Macaulay, with the Hishakaku Quartet;
Triple J Unearthed indie-jazz-roots darlings, JAKAL, with Jessie Hillel (NZ) on vocals;
Justine Clarke of Playschool fame presenting a 'jazz for children' concert;
A rare performance by jazz royalty, Ten Part Invention, celebrating over 30 years of creating music. The festival is thrilled to have on the bill this 'small big band' of virtuoso composer-improvisers, described one the Radio National Music Show as "one of the most expressive large ensembles to emerge from Australia".
Wangaratta Festival of Jazz & Blues, Friday 2nd to Sunday 4th November 2018
For artist details and program grid, go to: http://wangarattajazz.com/. Follow @WangarattaJazz on Twitter, @wangarattajazzandblues on Instagram to the Twitter and @WangarattaJazzFestival on Facebook
Since 1989 the Wangaratta Festival of Jazz and Blues grown to become an internationally renowned event attracting around 25,000 visitors and 200 jazz and blues artists from the US, the UK, Europe and Australia to regional north-east Victoria every November.
With a diverse, eclectic mix of jazz greats and rising stars, each year the program showcases jazz and blues of all styles, including original, contemporary, traditional, mainstream, experimental and improvised. A central feature remains the National Jazz Awards; a competition designed to encourage and promote young musicians. The Festival has won numerous tourism and sponsorship awards, and is recognised internationally as the foremost jazz and blues event in Australia
ARTIST LINE-UP
BLUES
Anna Scionti
Backsliders
Box of Blues
Cass Eager & Velvet Rope
Clayton Doley's Bayou Billabong
Jeff Lang Trio
Jesse Valach & Blue Mountain
Justine Clarke
Kelly Auty Band
Kings & Associates
Matt Schofield (UK)
Opelousas (Alison Ferrier, Kerri Simpson, Anthony Shortte)
Ray Beadle Band
Starlite Campbell (UK)
Sweethearts w/Bernard Purdie (Aus/US)
Tank Dilemma
The Meltdown
The Shuffle Demons (Canada)
JAZZ
Aaron McCoullough
Adam Simmons Creative Music Ensemble with Afrolankan Drumming System and Vikram Iyengar (India/Aus/Sri Lanka)
Alex Stuart Quintet (France)
Australian Art Orchestra
Ben Hauptmann
Bernard Purdie (US)
Cheryl Durongpisitkul
Chris Young Quartet
David Jones, Third Ear
Emil Viklický / Miroslav Bukovsky (Czech/Aus)
Esstee Big Band
FORQ (US)
Garden Quartet
Great Rack and An Empty Reverb
High Society
I Hold The Lion's Paw
Jackie Orszaczky Band
JAKAL
James Macaulay's Hishakaku Quartet (Aus/Japan)
Joseph Tawadros
Josh Kyle: Trombone Song Cycle
Julian Banks Group (Indonesia/Aus)
Kate Wadey
Niran Dasika Quartet (Japan/Aus)
Philéas Fogg Trio
Quattro Club
Red Hands with Ray Beadle
Sandy Evans and Andrea Keller
Sirens Big Band with Bernard Purdie (Aus/US)
Sumire Kuribayashi (Japan/Aus)
Ted Vining and Adrian Sherriff
Ten Part Invention with John Pochée
The Meltdown
The Shuffle Demons (Canada)
Three Seas (Aus/India)
Tina Harrod
Trio ELF (Germany) (with support from the Goethe Institute)
Ultrafox
Victorian Youth Jazz Collective
Virna Sanzone with Wayne Kelly Trio
Wilma Reading with Andrew Butt Trio +
Yuri Honing Quartet (The Netherlands)