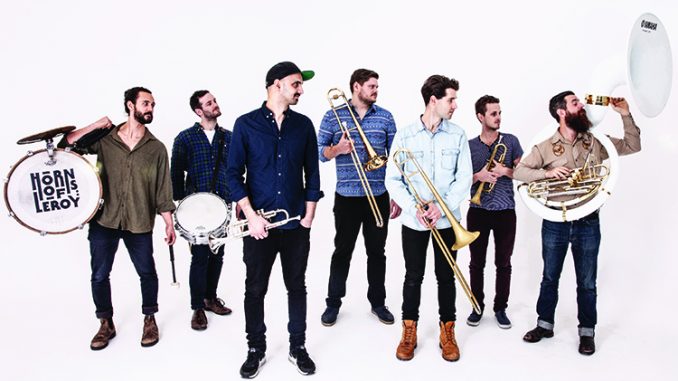 By Andra Jackson
A new look Wangaratta Festival of Jazz and Blues has been unveiled after a four-year absence from live audiences. The revamped festival will focus on Australian acts this year, both here and overseas, as well as a number of collaborations between overseas and local musicians. It will also include a greater emphasis on traditional jazz alongside contemporary and progressive jazz.
Another change is that the free component will now be held over one day, the Sunday, while the blues events, previously held over Friday night and the weekend will drop to Friday night and Saturday.
The festival now in its 31st year of being staged with live audiences in Wangaratta, was cancelled for financial reasons in 2019. Covid restrictions prevented it from being held in the town in 2020 and 2021. It was instead streamed in 2020.
Speaking at the launch of the first part of this year's program in Wangaratta on Friday night, co-artistic director and jazz trumpeter, arranger and composer Eugene Ball announced the headline act would be the Australian jazz super group This World, a Sydney-Melbourne combination.
This World features Mike Nock on piano, Jonathan Zwartz on bass and Hamish Stuart on drums – all from Sydney- and Melbourne's award-winning saxophonist Julien Wilson. The band played a sold-out concert last Saturday at Melbourne's Jazzlab after a number of cancelled dates forced by Covid restrictions. Another leading Australian act on the bill is Wanderlust. The band is celebrating its 30th anniversary this year.
Two collaborations were announced between local and overseas acts: Finnish pianist Karl Ikonen returns for what is billed as a world premier performance with Melbourne based bassist Helen Svoboda. And Brazilian composer/guitarist Emiliano Sampaio, now based in Austria will draw on musicians from Australia, Germany and Brazil to perform his Mereneu Project Nonet.
Other performers in the jazz program include trumpeter Scott Tinkler in the Antipodean Collective of improvisers; Queensland duo Shamin with Sophie Min on piano and Benjamin on drums; Tasmania's Julius Schwing Trio; and First Nations' musician and songwriter Jess Hitchcock (Paul Kelly and Short Black Opera) will return to her jazz roots.
Co-festival artistic director Scott Solimo announced that the blues headline act on Friday night is Joe Camilleri and the Black Sorrows, a previous festival favourite. Other blues acts include Fiona Boyes and her band the Fortune Tellers, Checkerboard Lounge ( drummer Carl Pannuzzo, guitarist Shannon Bourne, Tim Neal on Hammond organ and bassist Zoe Frater) .
Other blues highlights, some making a welcome return, are the Dynamic Hepnotics' Robert Susz, and his The Continental Blues Party; New Orleans influenced Horns of Leroy; and This Way North, winner of the Age Music Awards Best regional Act for 2018.
The popular National Jazz Awards (that continued online during Covid) this year features the guitar. Last year's winner pianist Matthew Thomson will perform with his Sydney trio that includes drummer Alex Hirlian (NJA winner 2018) and bassist Jacques Emery.
Horns of Leroy performed at the program launch at the Wangaratta Performing Arts Centre and next day held a workshop with local musicians. The band will perform with the Wangaratta musicians at the festival on the Sunday in a free event in Merriwa Park, replacing the Reid Street free weekend concerts. They will lead a parade into the park. Singer Thando will also perform.
The festival's committee chair Dave Fuller welcomed the return to live performances.
The second part of the program will be announced in May.
The festival will run from Friday October 28 to Sunday October 30 in what will now be Jazz Month with the Melbourne International Jazz Festival finishing just a week earlier.