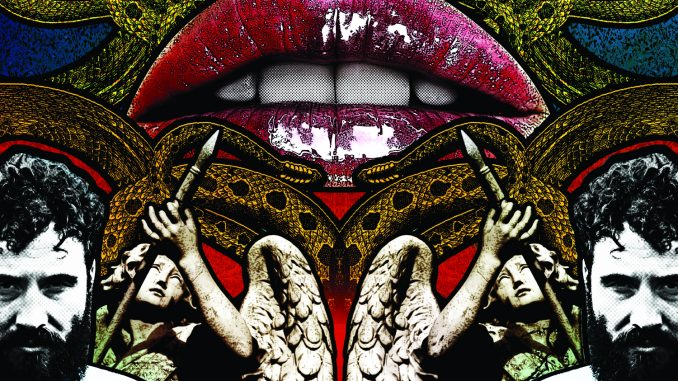 William Crighton self titled album  Listen here
DASHVILLE and RHYTHMS presents
WILLIAM CRIGHTON and
CLAIRE ANNE TAYLOR
NATIONAL LIVE TOUR
Two musical trajectories born of enthralling live performances and evocative storytelling will converge in July and August for a run of shows nationally.
William Crighton and Claire Anne Taylor have carved their name into the Australian music scene this year with universally acclaimed debut albums and strong praise from live music reviews, each shaped by their formative years spent in rural serenity.
Crighton's journey started in the Riverina and has taken him around the world, with extensive time spent in Nashville. Returning to Australia, he settled momentarily on the rugged banks of Burrinjuck Dam, near the South West Slopes region of NSW to record his self-titled debut. It's a stirring songbook that captures the gritty essence of our vast country.
Taylor's story also begins in the wilderness. The soulful singer grew up in Tasmania's ancient Tarkine rainforest, where she was born into her father's hands in the family barn amongst a congregation of her five siblings. In March, the flame-haired musician released her debut album, Elemental.
Crighton and Taylor are cut from same cloth. They wear their hearts firmly on their sleeve, penning songs that capture the human experience.
TOUR DATES
Saturday, 9 July & Sunday, 10 July 2016 – Bello Winter Music Festival, Bellingen NSW
Friday, 15 July 2016 – The Court House Hotel, Mullumbimby NSW
Saturday, 16 July 2016 – The Milk Factory, Brisbane QLD
Thursday, 21 July 2016 – The Junkyard, Maitland NSW
Friday, 22 July 2016 – The Oxford Circus, Sydney NSW
Saturday, 23 July 2016 – Rad Bar, Wollongong NSW
Sunday, 24 July 2016 – Smiths Alternative, Canberra ACT
Friday, 29 July 2016 – Basement Discs, Melbourne VIC
Friday, 29 July 2016 – Grace Darling Hotel, Collingwood VIC
Saturday, 30 July 2016 – Bridge Hotel, Castlemaine VIC
Thursday, 4 August – Royal Oak, Launceston TAS
Friday, 5 August 2016 – Republic Bar, Hobart TAS
Saturday, 6 August 2016 – Wharf Hotel Theatre, Wynyard TAS
Tickets go on sale through the venues and at www.dashville.com.au
For more information on William Crighton and Claire Anne Taylor head to www.williamcrightonmusic.com and www.claireannetaylor.com