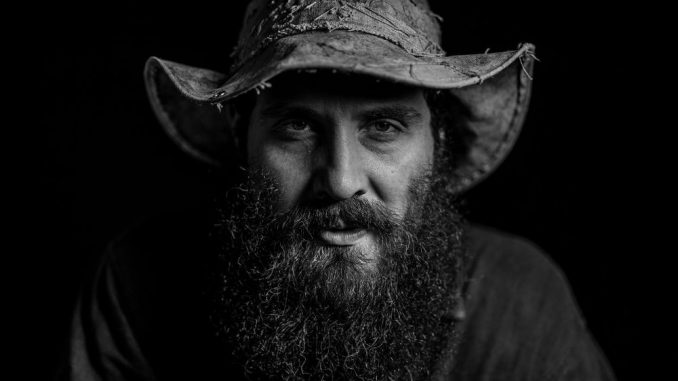 Dashville has announced that William Crighton has just signed a deal with Just Isn't Music – the publishing arm of the legendary UK label Ninja Tune and a UK booking agency prior to an extensive European tour.
However, before he heads off for overseas, William will be performing some very special East Coast solo shows in April and May 2019, kicking off with a special performance at The Gum Ball April 25th. See festival details here: Gumball
Martin Dobson, Ninja Tune's head of worldwide sync and publishing says "it's great to have such a well-rounded songwriter join the Just isn't Music roster. We can't wait to start working closely with William's songs and introducing them to a worldwide stage – we are truly thrilled".
William Crighton says, "I feel good about the team we're building internationally, working with people who support what's happening creatively and who share vision and values is important to me. These new partnerships are exciting and I look forward to working together into the future." 
William has also inked a deal with the highly respected UK booking agency ATC Live. Their roster includes amongst others: Mac Demarco, Passenger, Julia Jacklin and recent signing, Nick Cave.
William will be embarking on a 30+ date international tour encompassing the UK, Sweden, Norway and Canada with further details to be announced next month, including Winnipeg Folk Festival(Canada), Black Deer Festival(UK), Tonder Festival(Denmark).
William Crighton will be joined by UK artist 'Beans on Toast' who is a leading torch in the new wave of UK folk artists. The pair met whilst playing in the UK in 2018. William says: "I met Beans on Toast in the UK at Boomtown Fair, I didn't see his gig there, but we caught up for a drink and had a great yarn. I saw his show at Edinburgh Fringe festival a week later and was a fan.  He's relaxed, funny, serious and bizarre at the same time. If you haven't heard of him he's definitely worth a listen".
After more than 10 years in the game, English songwriter Beans on Toast has become something of a cult figure. He's a hippy, a punk, a poet, a drunk, a die-hard romantic and an eternal optimist. Singing simple songs that tackle big issues. Political protest songs for the modern day, honest and open Love songs. Songs that will make you laugh, but also make you think with no holds barred honest lyrics and quick wit.
The Beans on Toast live show is an odd and unpredictable experience. A singer, storyteller and guitar player his self-deprecating quality is not something you often see, but it breaks down the barrier between musician and audience, creating a sense of equality. This run of shows supporting William Crighton will be his first ever tour of Australia, something he's been desperate to do for a long time now.
WILLIAM CRIGHTON LIVE IN 2019
Tickets on sale now at www.williamcrightonmusic.com.au
THUR 25 APRIL       THE GUM BALL FESTIVAL, HUNTER VALLEY NSW 
FRI 26 APRIL           THE NEWSAGENCY SYDNEY, NSW
SAT 27 APRIL          HERITAGE HOTEL BULLI, NSW
SUN 28 APRIL         BRASS MONKEY CRONULLA, NSW
TUE 30 APRIL         SMITH'S ALTERNATIVE, CANBERRA, ACT
THUR 2 MAY            ESPY ST KILDA, MELBOURNE, VIC
FRI 3 MAY                MUSIC ON THE HILL, RED HILL, VIC
SAT 4 MAY               THEATRE ROYAL, CASTLEMAINE, VIC
SUN 5 MAY               SOOKI LOUNGE, BELGRAVE, VIC
WED 8 MAY              OLD MUSEUM – STUDIO, BRISBANE, QLD
THUR 9 MAY             DUSTY ATTIC MUSIC LOUNGE, LISMORE, NSW
FRI 10 MAY               5 CHURCH STREET, BELLINGEN, NSW
SAT 11 MAY              SOUTH WEST ROXY CINEMA, STH WEST ROCKS, NSW
William Crighton's album EMPIRE out now on ABC Music/Universal Music Australia