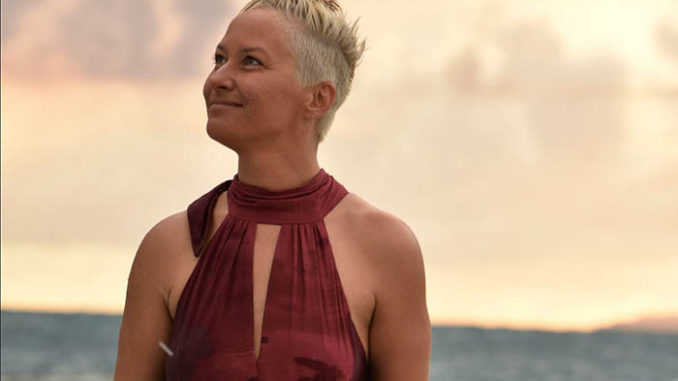 Wilma La brings flavours of Europe and Middle East into her rich piano based, soulful vocal filled soundscapes, and counters it with stripped back acoustic pieces. Learning from the jazz giants from the early age, she rides across genres with great freedom and joy. Music inspired by love for the ocean, minimalism, spiritual search, and infused with her visual arts background is a journey to be embarked on with all the senses and an open mind. Wilma La is currently tracking a full length album at Rockinghorse Studios, Byron Bay.

'Ocean Heart', the first single from the album is Wilma's self-described seachange song. Wilma explains, "The music for 'Ocean Heart' was written in the passenger seat of a non-road worthy work ute my partner had at the time, the lyrics followed 3 years later while building a sandcastle with my kids. Inspired by the move from the big city, it's simply a love song for the area. Using a Woppaburra name for Kanomie island was intentional, alongside with Yeppoon being a literal translation for 'land of thunder', as only through art we can encourage the traditions to live." 
Originally a replacement of a piano, as a more road-friendly instrument, the ukulele was the tool that shifted Wilma's creation of music to a more playful approach, picking up any instrument and seeing what it has to offer. "Exploring music for me is something beyond curiosity. I dive into it, love it and live it. Each and every song is a piece of my life, a picture of the past, the present or the future, and the shades through which I see my world."

Originally from Europe, Wilma La has spent 12 years in the Middle East (UAE, Jordan & Syria) as a full time musician. Averaging 300 gigs a year, piano bar cover duo residencies and corporate events singing with various jazz bands was Wilma's full time job. Whilst living in Dubai in 2011, Wilma stepped into the recording studio with a few originals. Developing an original sound was the main challenge, as the influences varied to the extreme ends of the spectrum.
Producers Joshua F. Williams and Reiner Erlingswere behind shaping the sound of Wilma's debut EP Fortune Frames of Time, as the social scene of other bands working at In The Mix Studios made her take a few unexpected musical turns. Now living in Yeppoon, Central Queensland, Wilma's simplified life has shifted her sources of inspiration from releasing personal emotions into a creation, to being a voice of a community. The forthcoming album touches on subjects of eco-consciousness, minimalism and values passed through generations. Passionate about keeping the language of physical instruments alive, mentoring those less experienced around her, and incorporating other arts into upcoming performances.
"OCEAN HEART" IS OUT ON OCTOBER 28